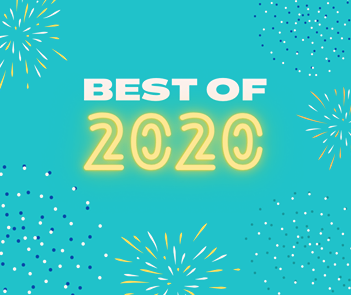 This past year was brutal for all of us, and the restaurant industry was hit especially hard. Like many of you, I have tried my best to support the eateries I love by ordering take-out or delivery. Plus I think we all need delicious comfort food now more than ever to make us feel better and provide a sense of normalcy. As in prior years, I have put together a list of my favorite ten dishes I wrote about (mostly via Instagram lately) during the past year. Here's hoping for a happier and healthier new year!
10. Ube Creme Caramel from Creme Caramel LA. This Filipino-inspired dessert shop specializes in different flavors of crème caramel. All are amazing but the Ube (purple yam) flavor is my favorite.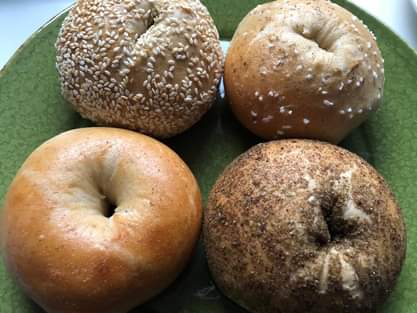 9. Bagels from Maury's. We are in the midst of a bagel renaissance in L.A. and these are some of the best. They are ideally consumed hot out of the oven with a scallion cream cheese schmear.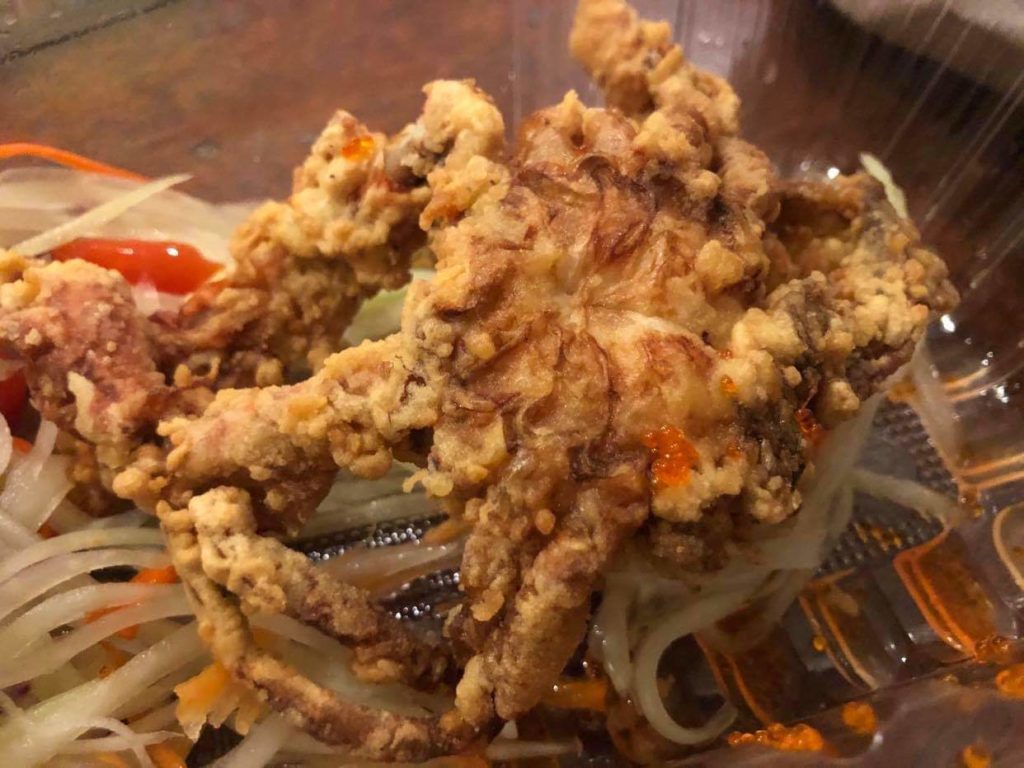 8. Crispy Soft Shell Crab from Rustic Spoon. Crunchy, salty and crabilicious, this is my favorite dish at my favorite Valley Thai eatery. It's served on a bed of Papaya Salad with a sugary Plum Sauce on the side.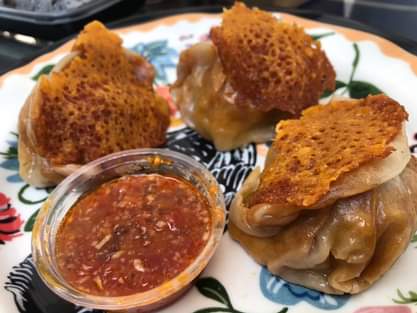 7. Cheeseburger Potstickers from Ms Chi Cafe. These jumbo fusion dumplings made with Ground Chuck Roast, Diced Onion and Shredded Cheddar Cheese, and served with Tomato-bacon Jam, were a winning dish for Chef Shirley Chung on Top Chef.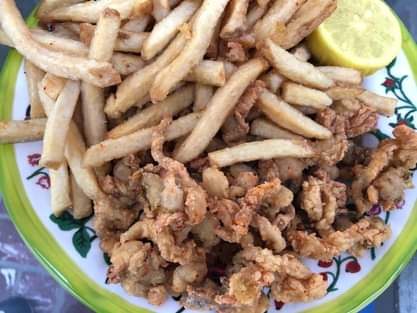 6. Fried Clam Basket from Connie and Ted's. Whole Belly Ipswich Clams are hard to find in LA., and the ones fried up at Chef Michael Cimarusti's New England-themed restaurant are wicked good!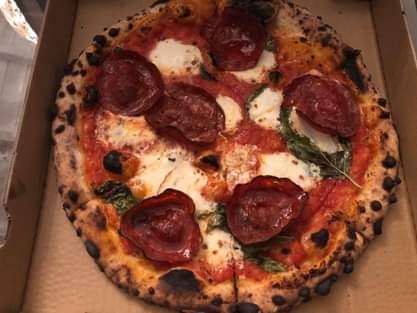 5. Bee Sting Pizza from Roberta's. Brooklyn's most hipsterish pizza joint has expanded into Culver City, and this spicy, doughy, cheesy and slightly sweet work of culinary art is not to be missed.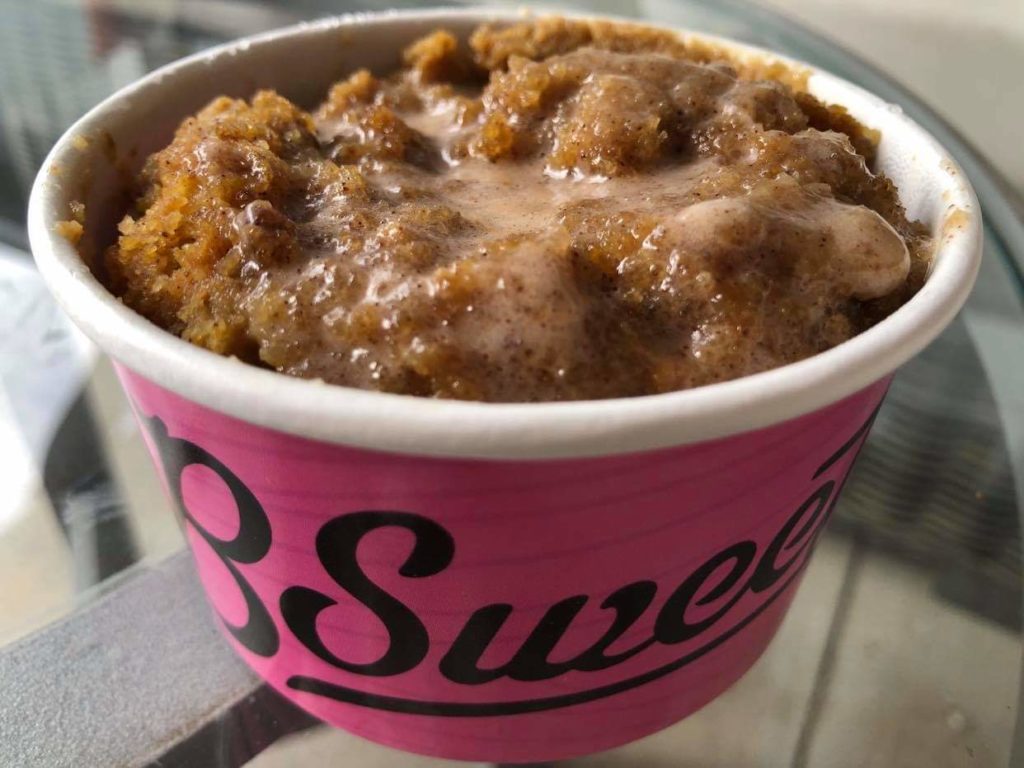 4. Bread Pudding from B Sweet Dessert Bar. In addition to her other incredible offerings, talented pastry chef Barb Batiste serves a rotating selection of 50+ hot bread puddings, each with its own accompanying sauce. My favorites are Salted Caramel, Glazed Donut, Banana Chocolate and Pumpkin.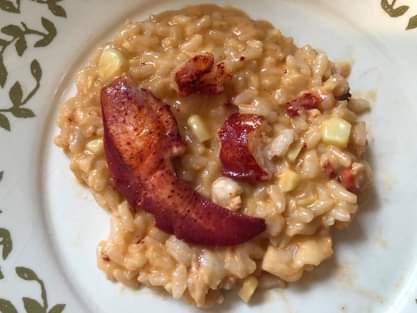 3. Lobster Risotto from Melisse x Citrin. There is no better place on the Westside to splurge for a special occasion. This fine dining establishment's fixed price menu of gourmet delights changes every week and, when ordered to go, includes instructions on assembling each course at home. This heavenly Risotto was from their "Lobster, Lobster, Lobster" set menu.
2. Dulce de Leche Besito Cookies from Porto's Bakery. "Besito" means "kiss" in Spanish and I am head-over-heels in love with these Cuban buttery cookies filled with gooey thick caramel and dusted with powdered sugar.
Uni Pizza from The Joint Eatery. This gourmet seafood restaurant and market offers a seafood-themed pizza on Sundays. Every version of this pizza I've ordered there has been amazing, but the one that they occasionally make with Uni, Mushrooms and Truffle Oil is transcendent. It's the best thing I consumed in 2020.
If you enjoy Consuming LA, please subscribe (it's free!), like me on facebook and follow me on twitter and instagram at the top right of this page. And please forward to your friends!