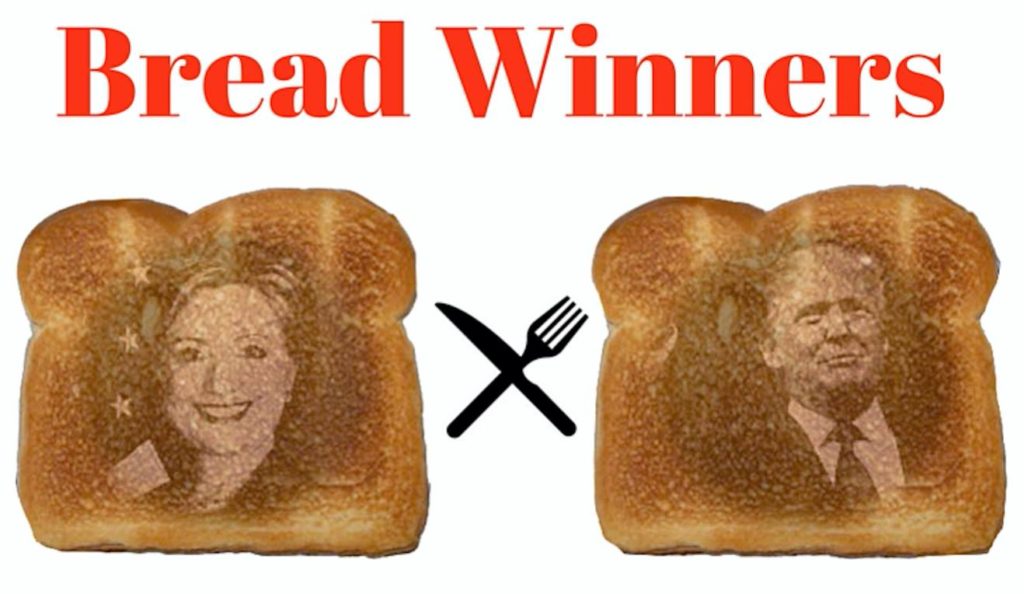 Amazing signature bread served warm to your table soon after you are seated and order. Â Is there any greater welcome gift that a restaurant can bestow upon a hungry patron? Â Great bread is often the reason for choosing a restaurant (or if you're watching your carb intake, a reason to avoid a restaurant where you simply can't control yourself). Â Here's my new list of the top 10 winners in the category of best signature bread in LA:
1. Garlic Cheese Bread at The Smokehouse (442 W. Lakeside Drive, Burbank). Â This is hands down the best garlic bread you will ever eat. Â It's salty, cheesy, garlicky awesomeness. Â Enjoy it with dinner and martinis at The Smokehouse, the iconic dimly-lit, red boothed throw-back which has sat for the past 70 years across the street from the Warner Bros. lot.
2. Â Foccacia Bread at Zane's (1150 Hermosa Avenue, Hermosa Beach). A well kept secret of South Bay food lovers, Zane's is my favorite restaurant in Hermosa Beach. Their herb-crusted focaccia is hot-out-of-the-oven, complimentary, and incredibly delicious. It's served with a trio of dipping sauces: olive tapenade, hummus, and roasted red peppers.
3. Biscuits at John O'Groats in West LA (10516 W Pico Blvd, Los Angeles). Hot, buttery, mouth-wateringly good biscuits are a key component of a hearty Southern-style breakfast. John O'Groats makes the best biscuits in town. You could spread on some additional butter and some sugary jam, but they're also amazing when just eaten plain.
4. Â Grilled Pita Bread at The Great Greek (13362 Ventura Blvd., Sherman Oaks). Â This is not the free (and good) bread they give you when you arrive at The Great Greek. Â You have to actually order the amazing grilled pita bread here and it would be a Greek tragedy to not do so. Â The pita is exclusively flown in from Chicago. Eat it with fresh whipped Hummus, tangy Tzatziki, or my favorite — Tarama, Greek caviar dip.
5. Â Popovers at Neiman Marcus (9700 Wilshire Blvd., Beverly Hills in their Mariposa restaurant; also 6550 Topanga Canyon Blvd., Canoga Park in their NM Cafe). Â Who doesn't like popovers? Â The ones at Neiman's are consistently perfect. Light, cripsy and flaky on the outside, soft and buttery on the inside. Â Served with strawberry butter!
6. Za'atar Bread at Urban Garden (7563 Beverly Blvd, Los Angeles). This tiny Lebanese restaurant near The Grove is a hidden gem that serves some of the best shawarma in the city. But my favorite thing here is the flat bread which is baked to order on iron domes and topped with olive oil and za'atar spice.
7. Cracker Bread at Angelini Osteria (7313 Beverly Blvd, Los Angeles). I frequent this place, partly because of their famous Lasagne Verde and partly because of their cracker bread sprinkled with olive oil and rosemary. These divine crispy rectangles sit atop a complimentary bread basket, and I always have to ask for more.
8. Sourdough and Asiago Cheese Rolls at The Water Grill (544 S. Grand Ave, Los Angeles and 1401 Ocean Ave, Santa Monica). These rolls are served warm and come in two varieties: one which is plain sourdough and one stuffed with a bit of melted asiago cheese. Both are crave-worthy and the perfect start to a yummy seafood feast.
9. Laffa Bread at Itzik Hagadol (17201 Ventura Blvd, Encino). The giant, puffy laffas at this popular Israeli restaurant are served piping hot and topped with a blend of Middle Eastern herbs, sesame seeds and spices. They're best enjoyed by tearing off one little piece at a time and using it to pick up bits of babaganoush, red cabbage salad, or one of the other 18 dips and appetizer salads served here.
10. Rye Bread at Brent's Deli (19565 Parthenia St, Northridge and 2799 Townsgate Road, Westlake Village). You can tell a good Jewish delicatessen by the quality of the rye bread and pickles they give you when you arrive. Brent's fresh baked rye has a soft, chewy and caraway seed-filled inside, as well as a crisp, crackly crust on the outside. The rye tells us that Brent's is the best deli in LA and its bakers are mavens (experts) in bread-making.
If you enjoy Consuming LA, please subscribe, like me on Facebook and/or follow me on Twitter at the top right of this page. Also you can now follow me on Instagram @ConsumingLA. And please forward to your friends!