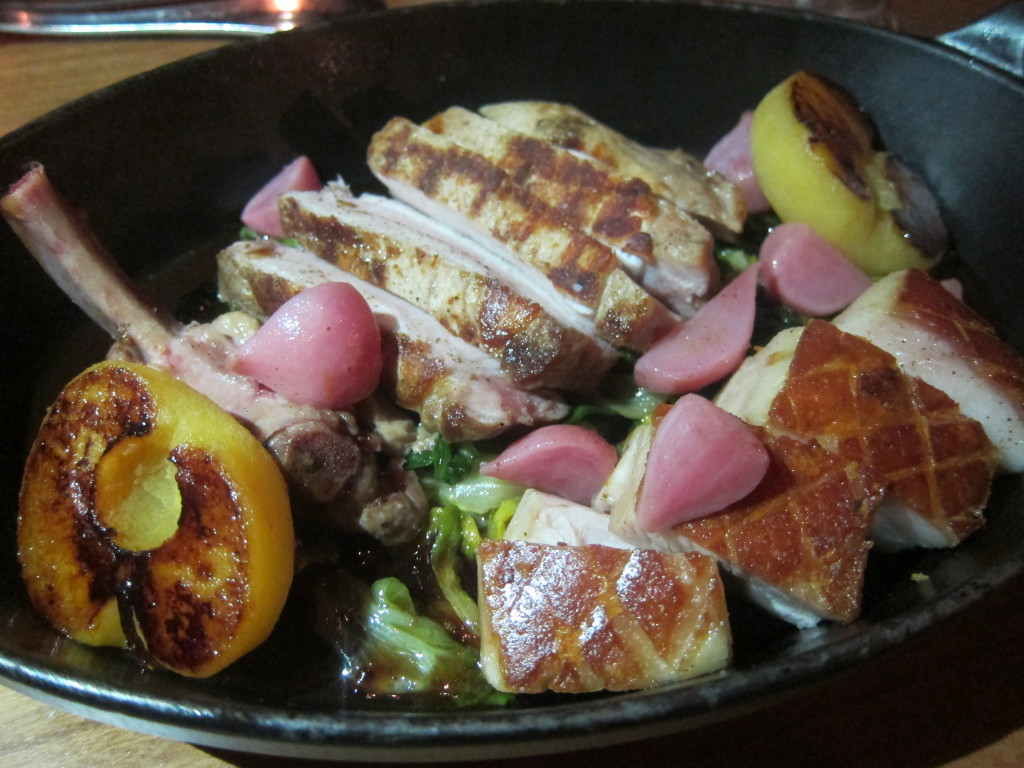 There has been a lot of press lately about the 3% Obamacare surcharge added to all patrons' checks at LA's hot new French restaurant, Republique. The surcharge is intended to pay for health care insurance for restaurant employees, and for those diners who find the surcharge objectionable, the restaurant recommends deducting it from the gratuity. Whether this is a well meaning attempt to provide better benefits to restaurant employees, a slam on Obamacare, or a brilliant publicity stunt, personally, I don't like it. What's next? A surcharge for electricity or for paper towels in the bathroom? Republique should do what all other restaurants do; factor its total overhead into its food prices.
But the problem with Republique increasing food prices to pay for healthcare insurance is that the food there is overpriced to begin with. Sure, the place (it's in the old Campanile space) is hip and fun and they offer a mezcal-based cocktail called "Speaking in Tongues." But to me it's all about the food, and the food at Republique, just like the Lakers this season, is sadly mediocre; merely good and unfortunately not great. Dining there recently left me thinking of that Peggy Lee song "Is That All There Is?" — the answer to which in this case is "yes and you get to pay an additional 3% for it."
Republique is located at 624 S La Brea Ave, Los Angeles (Mid-City).