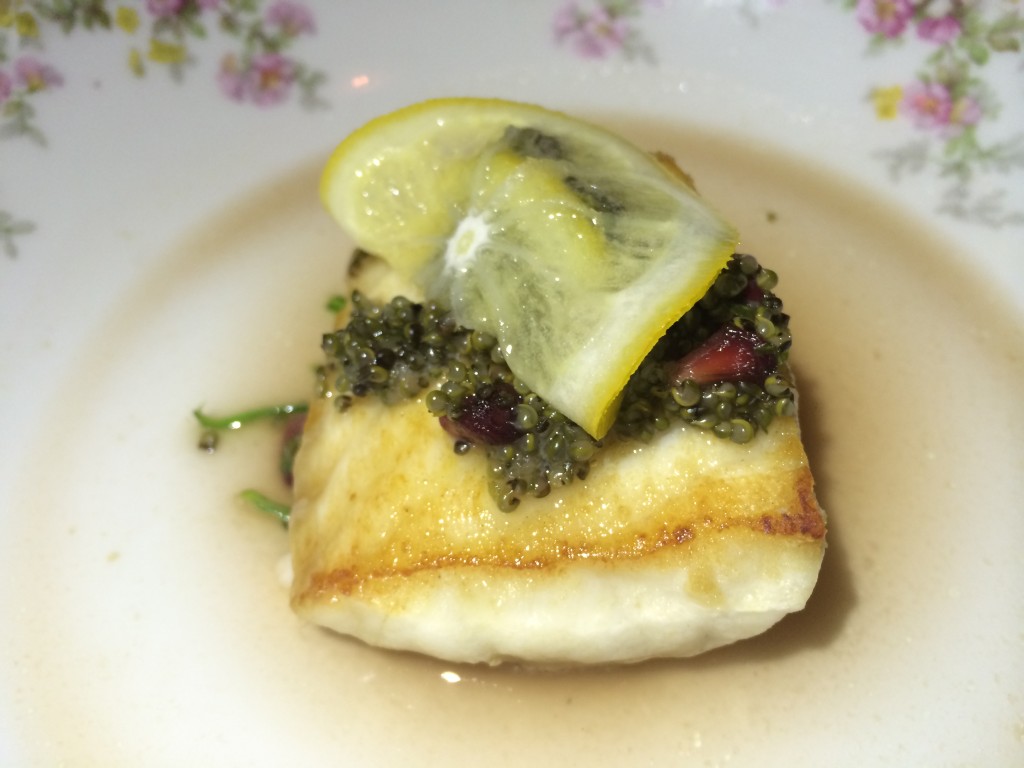 Maude is the pretty new girl at the ball that everyone wants to dance with. An ultra-ambitious endeavor by celebrity chef Curtis Stone, Maude serves solely a nine course fixed price tasting menu inspired by one seasonal ingredient which changes every month. This past January I dined with my wife and friends on a Pomegranate-centric menu. Other past monthly themes have included rhubarb, artichoke, morels, parsnips, berries and truffles.
The restaurant is beautiful, cozy and intimate. The whole place seats only 25 diners, and some of the courses are served directly by Curtis Stone himself. Reservations are extremely difficult to get and can require a lot of repeat dialing.
As for the food, while I thought it was good, the Pomegranate menu did not blow me away. Maybe my expectations were too high given the praise heaped on Maude by several friends and fellow bloggers. It's not surprising, though, that a nine course menu which completely changes each month might not always be uniformly amazing.
The price each month varies based on the seasonal central ingredient, but ranges between $90-$125 with the exception of the truffle menu, which costs a whopping $250. This excludes wine, tax and a madatory 18% "service charge," which they inform you is for the kitchen staff as well as your server, and you're encouraged to leave a separate "tip" as well for your server. This is a new trend which I'm not a fan of. It's confusing, makes you feel cheap for leaving 18-20% all-in, and is not the best way to end a nice evening of upscale dining.
Maude is located at 212 S. Beverly Drive in Beverly Hills.