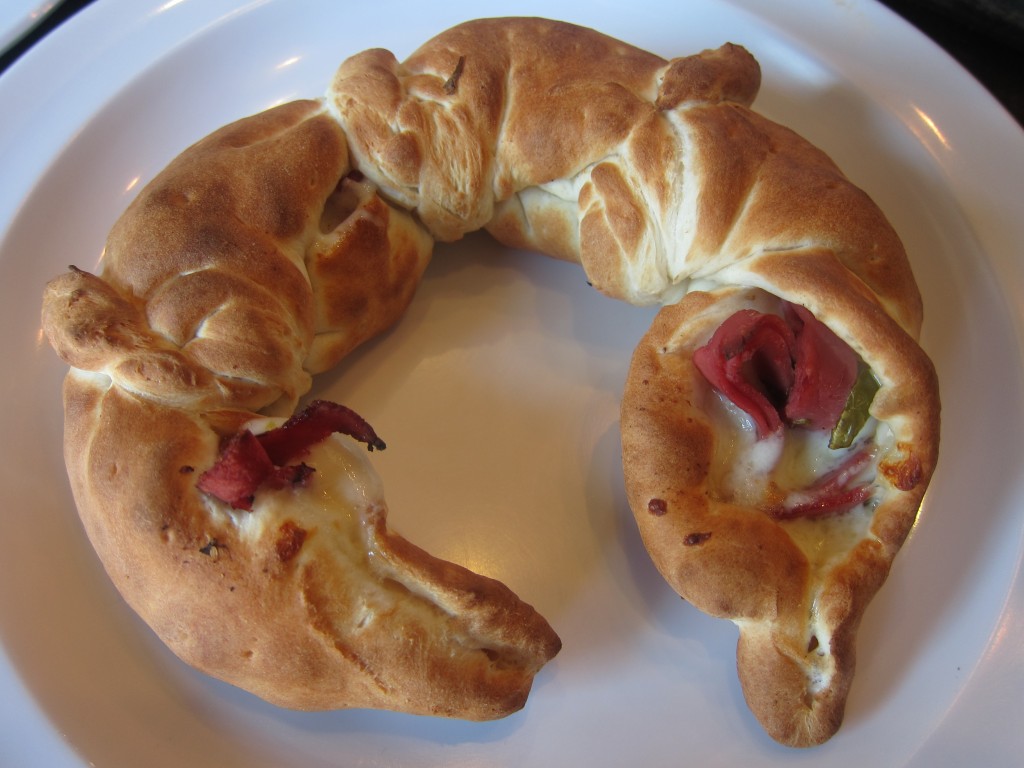 Lowbrow food and drinks of the past are all being refined and transfomed these days into high-end gourmet fare.  Beer, for example, which was once thought of as the beverage of the blue collar working class, has been transformed into a wide variety of artisan craft microbrews and offered in virtually all restaurants serving high-end, cutting-edge cuisine.  And with beer's ascendence,  it was only a matter of time before its prior proletarian partner, the pretzel, went gourmet.  
Incredibly delicious artisan pretzels can be found at Coffee Tomo, a cute little coffee house that opened last year in Little Osaka, just off of Sawtelle in West LA.  Coffee Tomo's pretzels are fresh, warm soft pretzels stuffed with a variety of things.  My favorite pretzel is stuffed with sweet potato puree and cheese.  It's sweet and salty and incredibly delicious.  I also like the pretzel filled with beef and cheese (pictured above).  
To accompany your pretzels, Coffee Tomo has really excellent "hand dripped" coffee, cappuccino and other coffee drinks, as well as tea. The other specialty at Coffee Tomo is the Honey Butter Bread.  Crispy on the outside and soft on the inside, it's similar to a Belgian waffle and is drizzed with caramel sauce and topped with whipped cream.  It's dangerously good!
Coffee Tomo is located at 11309 Mississippi Ave, Los Angeles (in West Los Angeles).