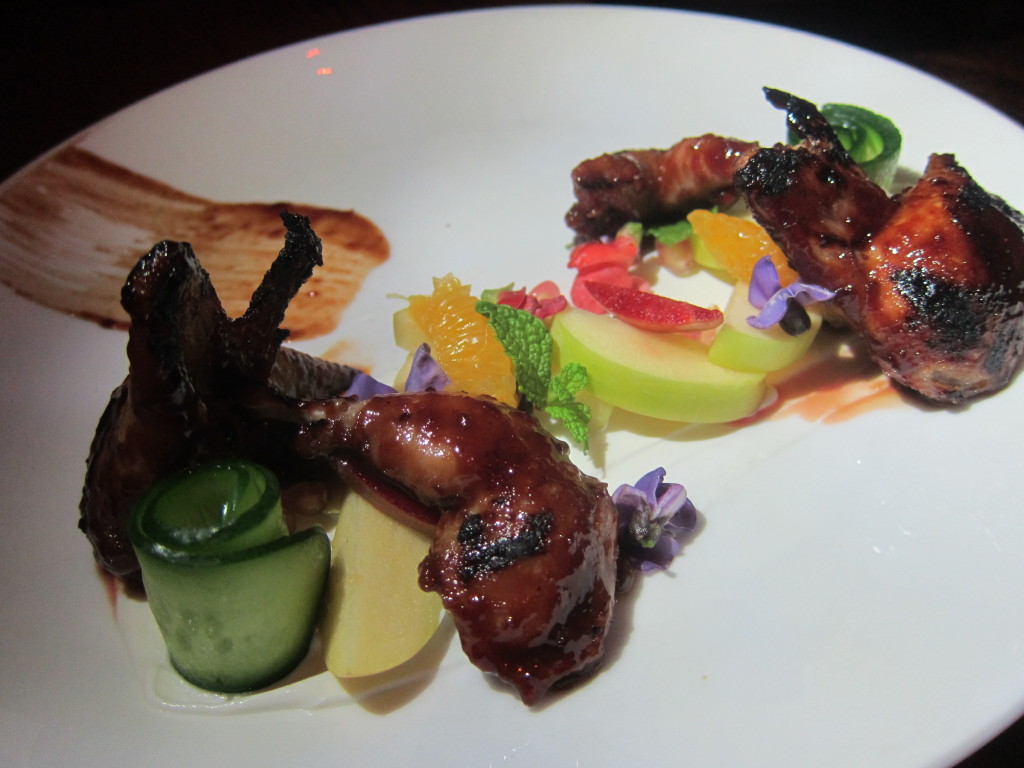 My recommendation list for food lovers visiting our fair city changes all the time, but almost always includes Animal. Hidden among the Jewish bakeries and hip hop clothing stores of Fairfax Avenue, Animal is the jewel of the LA foodie scene. It's a gastronomic temple of carnivorous delights; an exotic pageant of nose-to-tail creative culinary brilliance; an adventure.
It's helmed by genius chef duo Jon Shook and Vinny Dotolo, who have two other amazing eateries in LA — Son of a Gun and Trois Mec. The interior is small, dimly lit and packed every night with a boisterous mix of hipsters, celebrities, Hollywood "suits" and hardcore foodies. Almost everything on Animal's ever-changing menu of small plates is phenomenal. Prior to the California foie gras ban, my favorite dish was the sweet and savory Foie Gras on a Biscuit with Maple Sausage Gravy. I still mourn its premature demise.
Other longtime favorites include the deliciously unctuous Poutine with Oxtail Gravy and Cheddar, the crispy and light Kampachi Tostada and Animal's version of chip 'n dip: Spicy Beef Tendon Chip with Charred Onion Pho Dip. Animal's perfectly seasoned and seared Iberico Pork Secreto is truly spectacular and one of the best things I've ever eaten. For dessert, the Tres Leches Cake with Dulce de Leche and the Bacon Chocolate Crunch Bar with Salt & Pepper Ice Cream are not to be missed.
Animal is located at 435 N. Fairfax Ave., Los Angeles (Mid-City).