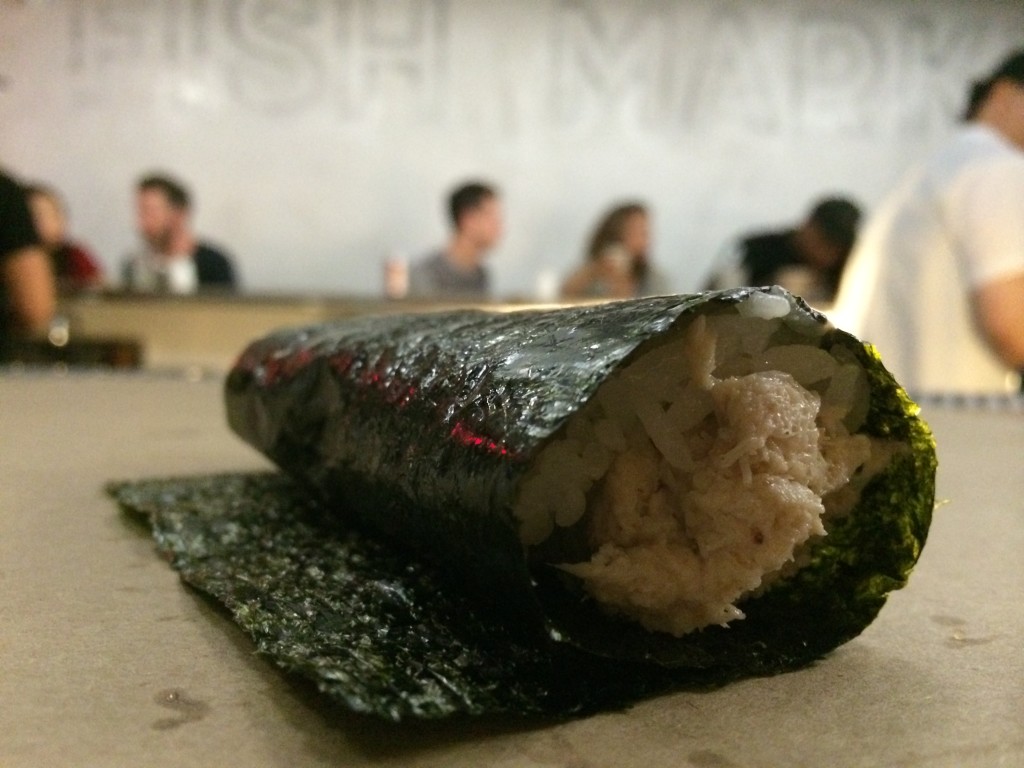 I have been completely and unabashedly obsessed with Chef Kazunori Nozawa's blue crab handroll (which I will hereafter refer to as "the Precious") since I first discovered it 20 years ago at the legendary Sushi Nozawa in Studio City. Made with crispy melt-in-your-mouth seaweed, warm rice, and a generous dollop of super fresh blue crab mixed with tasty housemade mayonnaise, the Precious was the fireworks finale that always ended the mind-blowing omakase meals that Nozawa was famous for.
While Chef Nozawa retired a couple years ago and closed his famous restaurant, the Precious miraculously lived on at a new chain of unconventional sushi bars called Sugarfish, which is owned by Nozawa and his son. But the journey of the Precious does not end there. Nozawa and son have now debuted KazuNori, a temple of sorts devoted almost exclusively to Nozawa's classic hand rolls.
Located in one of the most hipstery parts of Downtown, KazuNori is a cozy and casual joint; a bustling U-shaped 24-seat bar, within which sushi masters prepare Nozawa's rolled delights for instant and euphoric consumption. I recommend ordering a combo of three, four or five hand rolls. The scallop, toro, yellowtail and lobster ones are spectacular, but of course nothing beats the Precious.
KazuNori is located at 421 S Main St, Los Angeles (Downtown).