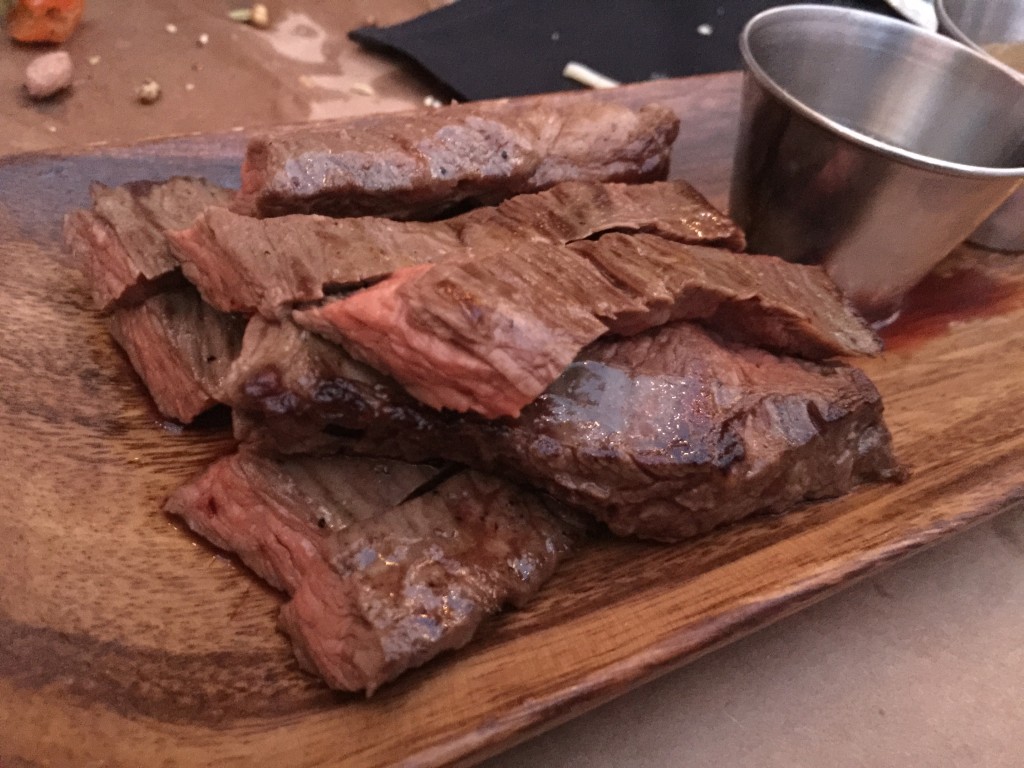 Summertime in LA and the livin' is easy. Hot new dining spots are jumpin' and the frequency of al fresco dining is high.
One of the coolest restaurants to open lately is Maré where walking in is half the fun. You enter through a fast food grilled cheese shop owned by Maré's chef, Eric Greenspan. Walk to the rear of the shop and continue along a hallway and up a few stairs through what appears to be an employee-only back area with rows of bulk goods, hanging uniforms and cleaning supplies. At last you you will reach a wooden door with a mysterious red symbol of a sailboat on it. On the other side of the door is paradise; a small outdoor waiting area with a foosball table and, beyond that, a beautiful clandestine dining patio where candles flicker and festive strings of lights hang from above.
After you are seated, plates of olives, peppers and kumquats are brought to your butcher paper-covered table, along with lemons and large seeded baguettes to enjoy with a fruit muddled cocktail or glass of wine. The feast has begun. The short menu consists of rustic Mediterranean-ish cuisine served on wooden platters. The best thing, by far, is the savory and sweet Branzino with Fig Pomegranate Sauce; it's truly exceptional.
Also worth getting are the bowls of mussels, clams or shrimp with your choice of broth including Leek and White Wine, Spicy Sausage Romesco, and Vadouvan Curry and Green Apple. These shellfish dishes are served with bowls of spaghetti, poached eggs and instructions to create a second tasty dish by pouring the leftover broth onto the pasta and cracking the egg on top. The other featured entree, the Skirt Steak with Oregano Chimichurri and Sea Urchin Butter, is OK but sounds better than it tastes. I would avoid the Salt Roasted Potatoes, which were undercooked and had to be sent back at my recent dinner there. For dessert, go for the Blood Orange "Trifolo" with Semolina Cake and a tart Fruit Compote, which comes layered in a glass jar. It's the best dessert I've had so far this summer.
Maré is located at 7465 Melrose Ave., Los Angeles (in Mid-City).