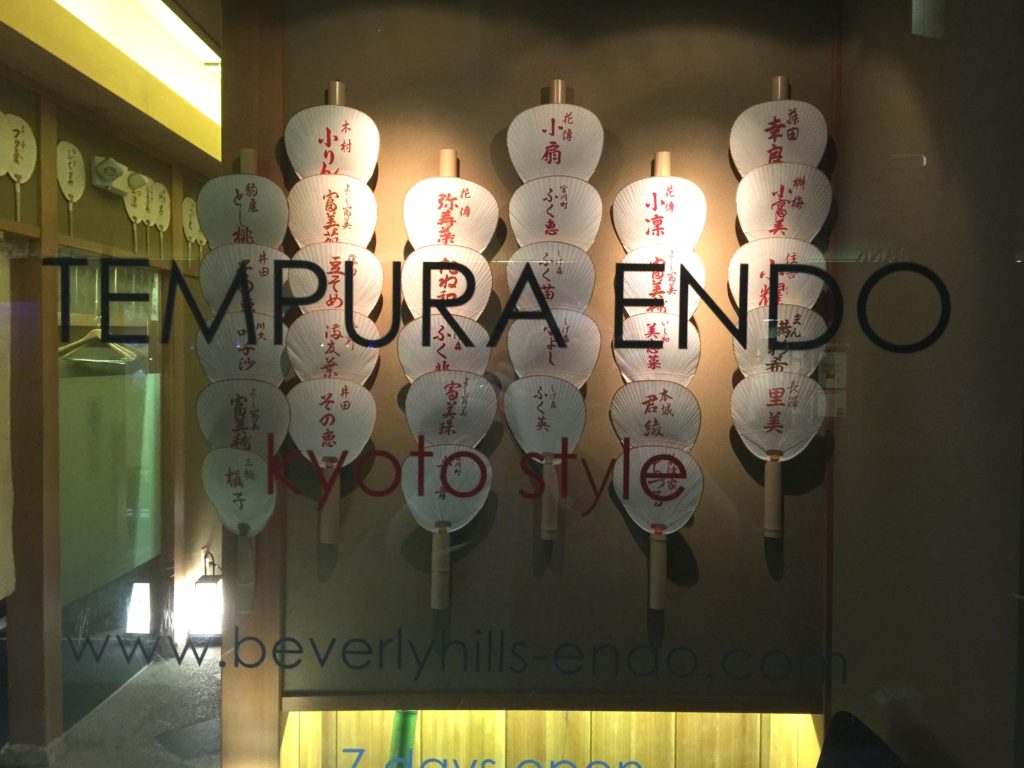 Every so often a restaurant comes along that completely and utterly blows me away. Tempura Endo in Beverly Hills is such a place. The concept is simple: a twelve seat bar where Japanese master chefs serve omakase meals of the most amazing tempura you have ever consumed. This is not the kind of tempura most Americans are familiar with; it's much lighter and less oily and utilizes the freshest high-end ingredients like uni, abalone and lobster tail. After being thinly coated with a special batter, the vegetables and seafood are deep fried in the highest rated tempura oil, producing crunchy, juicy morsels that orgasmically explode with flavor in your mouth.
The attention to detail at Tempura Endo is staggering. Each course is a work of art and, throughout your meal, you are severed on a variety of gorgeous ceramic plates and papers. You are given five kinds of salt — truffle, yuzu, sansho pepper, green tea and rice — and instructed which to use for dipping for each tempura item. For dessert, there is homemade yuzu sherbet, mochi wrapped in origami paper, and flower-shaped slices of candied sweet potato that are flambéed in front of you with Hennessy VS Cognac.
Such awesomeness does not come cheap. The least expensive fixed course meal will run you about $200 per person with tax and tip, but not including alcohol, and is worth every penny. Pricier omakase options include sashimi and Wagyu beef. If you want to experience tempura-induced nirvana without the crazy price tag, you can order a la carte after 9pm with a $50 minimum per person.
Tempura Endo is located at 9777 So. Santa Monica Blvd in Beverly Hills.