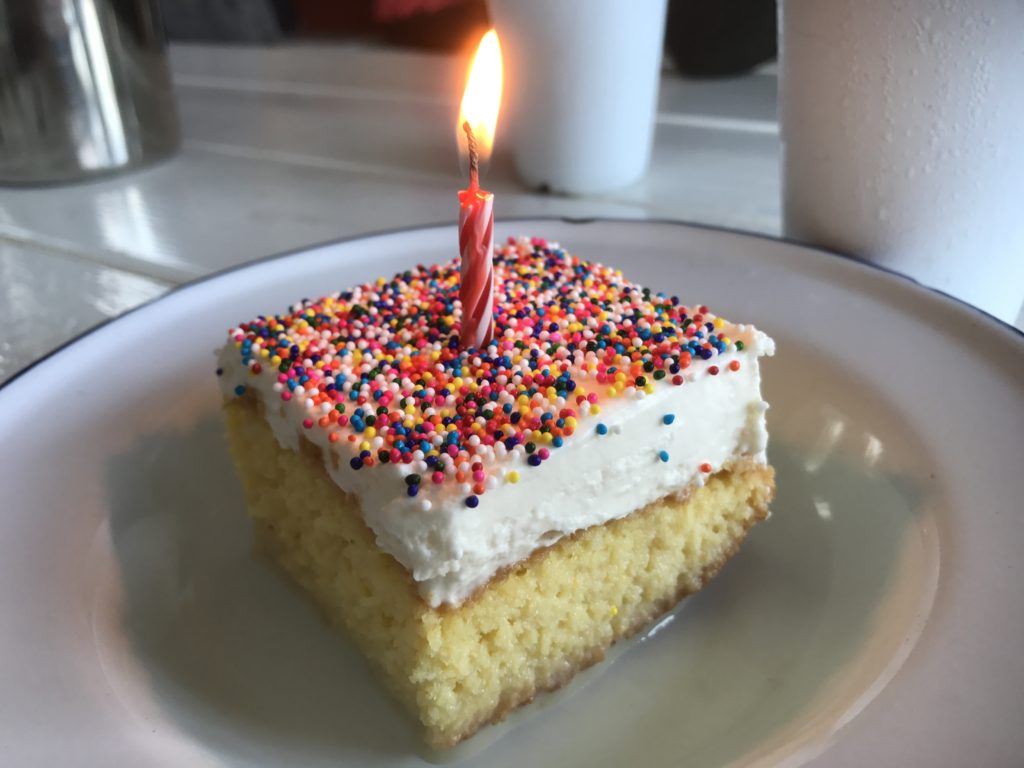 Some people love breakfast. I am not one of those people. In ranking breakfast, lunch and dinner, breakfast comes in a distant third for me. This may be partly because I don't love eggs or cereal, but mainly it's due to my preference of getting extra sleep instead of having a sit-down morning meal. But if I am going to be dragged out of bed early on a Saturday or Sunday to meet friends for breakfast, then I'm probably going to insist we dine at Trois Familia.
Trois Familia is the third collaboration (after Trois Mec and Petit Trois) of three of LA's most talented and inventive chefs: heavily tatted French bad-boy Ludo LeFebvre and the dynamic duo of elevated comfort food, Jon Shook and Vinny Dotolo (of Animal and Son of a Gun). Located in a strip mall in Silver Lake, the restaurant has everything you want in a breakfast or brunch joint and many things you didn't know you wanted: an eclectic menu of creative French and Mexican specialties, glossy white picnic tables, a display of vintage hula dolls over the counter, and a horde of Eastside hipsters queuing up to secure a table.
There's icy cups of Horchata, edible asterisks of Maple-chili-glazed Bacon, hot plates of Churro French Toast topped with melty Salt & Straw Ice Cream and mind-blowing Carrot Mole Enchiladas. And to celebrate your success in getting out of bed and procuring such a delicious breakfast, you can end your meal with a yummy slice of Tres Leches Birthday Cake served with a lit candle. Singing and presents are optional.
Trois Familia is located at 3510 Sunset Blvd, Los Angeles (in Silver Lake) and is open daily between 9am and 2pm. If you enjoy Consuming LA, please subscribe, like me on Facebook and/or follow me on Twitter or Instagram @ConsumingLA at the top right of this page. And please forward to your friends!