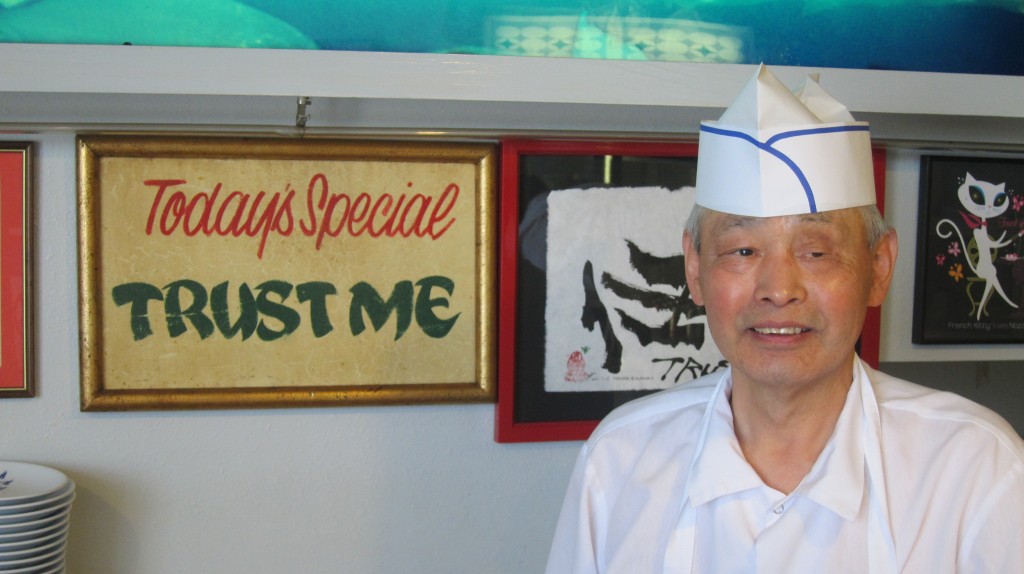 If you read this blog regularly, you know how much I love Japanese food. So it's not a surprise that I'm going to be attending the Japanese Food and Sake Collection this Sunday. Many of the best Japanese restaurants in LA will be serving up some of the city's finest sushi, ramen, okonomiyaki, tempura, yakisoba and yakitori. Endless amounts of premium sake and beer will be flowing. There will be sushi-eating and sake-tasting competitions, cooking demonstrations from Nobu Matsuhisa (of Nobu and Matsuhisa restaurants) and Katsuya Uechi (of Katsu-ya), and traditional Japanese entertainment. The Festival is being held at the Hilton in Universal City from 11-4. Tickets (which are $60 for adults) and more information can be obtained by clicking here.
Speaking of Japanese food, I hear that legendary sushi chef Kazunori Nozawa is going to retire and close his revered eponymous restaurant, Sushi Nozawa, on February 29th. Lovingly dubbed the "Sushi Nazi" because of his similarities to the "Soup Nazi" character on Seinfeld, the stern Nozawa demands that his patrons follow his rules (no talking on cell phones, no dipping of sushi which has been prepared with sauce, no eating only the fish and leaving over the sushi rice, etc.) and show the proper respect to the master and the sushi he meticulously prepares. On more than one occasion, I have seen Nozawa kick diners out of his small and sparse mini-mall restaurant who blatantly disregard his rules. I was almost evicted once myself when my wife insisted on ordering a Vegetable Roll, even though I warned her ahead of time about that kind of thing. Nozawa is a sushi purist and things like Vegetable Rolls, California Rolls and Spicy Tuna are anathema to him.
However, if you put yourself in Nozawa-san's hands and follow his advice of "trust me," which is prominently displayed on a wooden placard behind the sushi bar in reference to the omakase (chef's choice) special, you will experience incredible life-alerting sushi prepared by a sushi genius. Nozawa's sushi has pretty much ruined me for almost all other sushi in the city. The rice is warm and delicious and the fish is super fresh and of the highest quality. It literally melts in your mouth. I hear sushi chefs from other restaurants follow Nozawa around the fish market because of his mastery of seafood selection. Everything I've ever eaten at Sushi Nozawa (including the Baby Tuna Sashimi in ponzu sauce, the Blue Crab Hand Rolls, the Toro, the Baby Yellowtail and the Uni) has been nothing short of amazing.
But it should be noted that even after Nozawa retires, a bit of the magic will still live on. For the past couple years, Nozawa's son Tom and a couple partners have been opening locations around Los Angeles of Sugarfish, a somewhat less expensive spin-off of Sushi Nozawa where the decor is modern and the chefs, who are trained by Kazunori Nozawa himself, prepare your sushi in a back kitchen, hidden from view. I hear that Sushi Nozawa will be turned into a Sugarfish. I like Sugarfish quite a bit and the sushi there is very similar to Sushi Nozawa, but nothing beats the mothership and I will be devastated when Nozawa retires. It will truly be the end of an era.
Sushi Nozawa is located at 11288 Ventura Blvd in Studio City. It is not open on weekends. Sugarfish has locations in Marina del Rey, Santa Monica, Brentwood and Downtown.