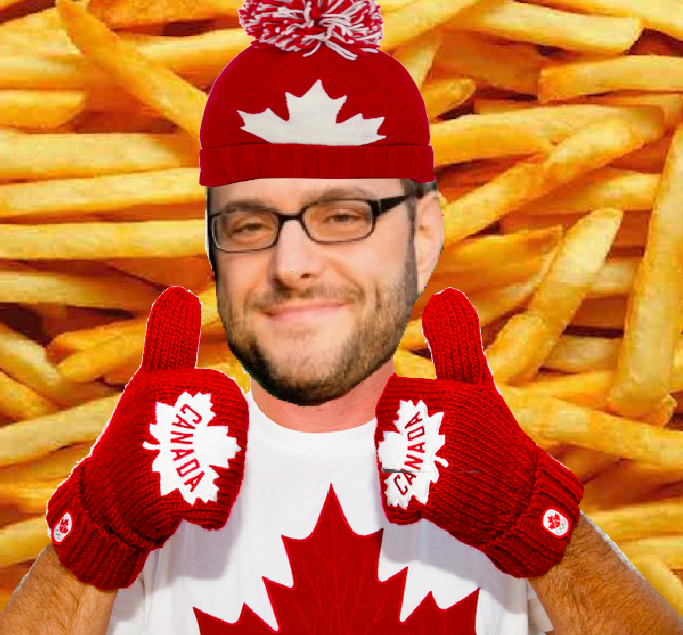 Canada is the home of gold medal winning female bobsledders, an incorrigible rapscallion/pop star known as "J-Biebs," and a corpulent crack-smoking mayor that bears a striking resemblance to the late great Chris Farley. But foodwise, the greatest achievement of our neighbor to the north is poutine.
For the uninitiated, poutine is Canadian fast food that originated in Quebec. It's fries with a brown gravy-like sauce and cheese curds. A good plate of poutine is salty and unctuous, and perfect for late night binging, noshing at a hockey game, and consuming while listening to the song stylings of French-Canadian chanteuse Celine Dion.
LA chefs, especially those at local gastropubs, have been obsessed lately with poutine and have lovingly put their own spin the dish. Below are some of my favorite non-traditional poutines served around town, with a couple of more classic ones thrown in for good measure.
1. Chicken Tikka Poutine from Badmaash (108 W. 2nd Street in Downtown Los Angeles).
2. Bahn Mi Poutine from The Gorbals (501 So. Spring St. in Downtown Los Angeles)
3. Galbi Poutine with Pickled Kimchi Onions from Seoul Sausage (11313 Mississippi Ave, Los Angeles in West LA)
4. Pastrami Gravy Fries (with Beef Tallow Fries, Pastrami Bits Pastrami Gravy, Melted Swiss Cheese and Chopped Pickles) from Plan Check Kitchen + Bar (1800 Sawtelle Blvd., Los Angeles in West LA and 352 N. Fairfax Ave., Los Angeles in Mid-City)
5. Truffled Poutine Burger from Umami Burger (Locations in Santa Monica, Studio City, Los Feliz, Mid-City, Hermosa Beach, Downtown, Burbank, Hollywood, Thousand Oaks and Pasadena)
6. Gravy Fries with Roast Brisket and Cheddar from The Bowery (6268 W Sunset Blvd, Los Angeles in Hollywood)
7. Build your own Poutine (this one has Ground Beef and Sauteed Onions, Peppers and Mushrooms) at Jay's Bar (4321 Sunset Blvd, Los Angeles in Silverlake)
8. Smoked Meats Poutine with Curds and Gravy from Little Fork (1600 Wilcox Ave., Los Angeles in Hollywood)
9. Poutine, Oxtail Gravy, Cheddar from Animal (435 N. Fairfax Ave., Los Angeles in Mid-City)
10. Poutine ÃŽle-du-Prince-Édouard with Mussels au Gratin from Soleil Westwood and P'tit Soleil (1386 Westwood Blvd, Los Angeles in Westwood)
If you enjoy Consuming LA, please subscribe, like me on Facebook and/or follow me on Twitter at the top right of this page. Also you can now follow me on Instagram @ConsumingLA. And please forward to your friends!