2013 was a year of unrestrained action and fervid movement; a year of twerking and not treading lightly. We experienced the exuberance of the Harlem Shake, the fury of the Red Wedding and the whirlwind of Sharknado. And the Los Angeles restaurant scene was no exception. 2013 saw the continued meteoric rise of Los Angeles as one of the dominant food cities in the world. Of all of the offerings from LA culinary movers and shakers that I wrote about in 2013, the following are my ten favorites.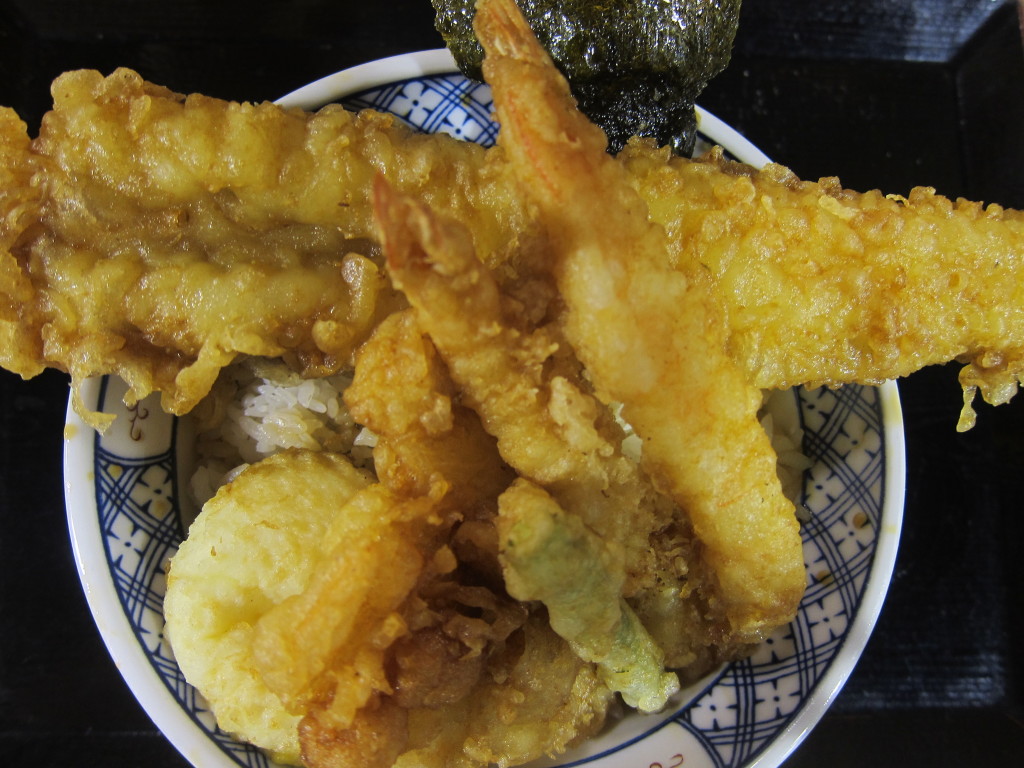 10. Tendon (Tempura Rice Bowl) with Fresh Salt Water Eel from Hannosuke. This stand in the Mitsuwa Marketplace in Mar Vista is the only place in LA that serves the kind of tempura that you would find in Japan. Their Tendon is a glorious pile of golden brown, crispy, salty and unctuous tempura with a slightly sweet sauce piled high on a bed of rice. Plus there's a tempura soft-boiled egg to break open and mix with your rice. Need I say more?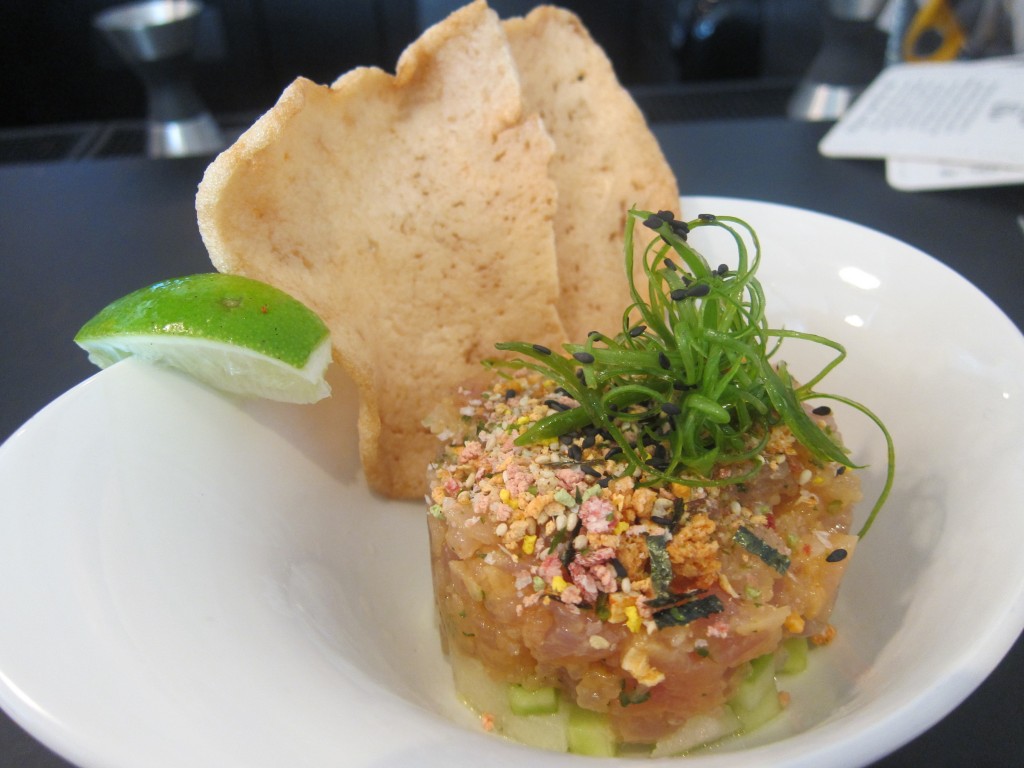 9. Spicy Albacore Tuna Tartare from Fishing with Dynamite. I wouldn't normally get that excited about tuna tartare, but Chef David LeFevre's unusual version of the dish at his fun new South Bay seafood joint is exceptionally good. It has complex layers of flavor, a nice kick of spice and it's served with two giant crispy shrimp chips.

8. Carolina Pulled Pork Sandwich from Roadside Eats. This unexpected discovery in Hollywood is my favorite new sandwich of the year. It's overflowing with a mixture of crispy, tender and sweet shredded pork, vinegary coleslaw and pickle chips.

7. Mushroom and Truffle Pizza from Stella Barra Pizzeria. This is hands-down my favorite pizza in the city. With Stella Barra's new second location in Holllywood, Eastsiders who won't schlep to Santa Monica can now experience umami pizza greatness.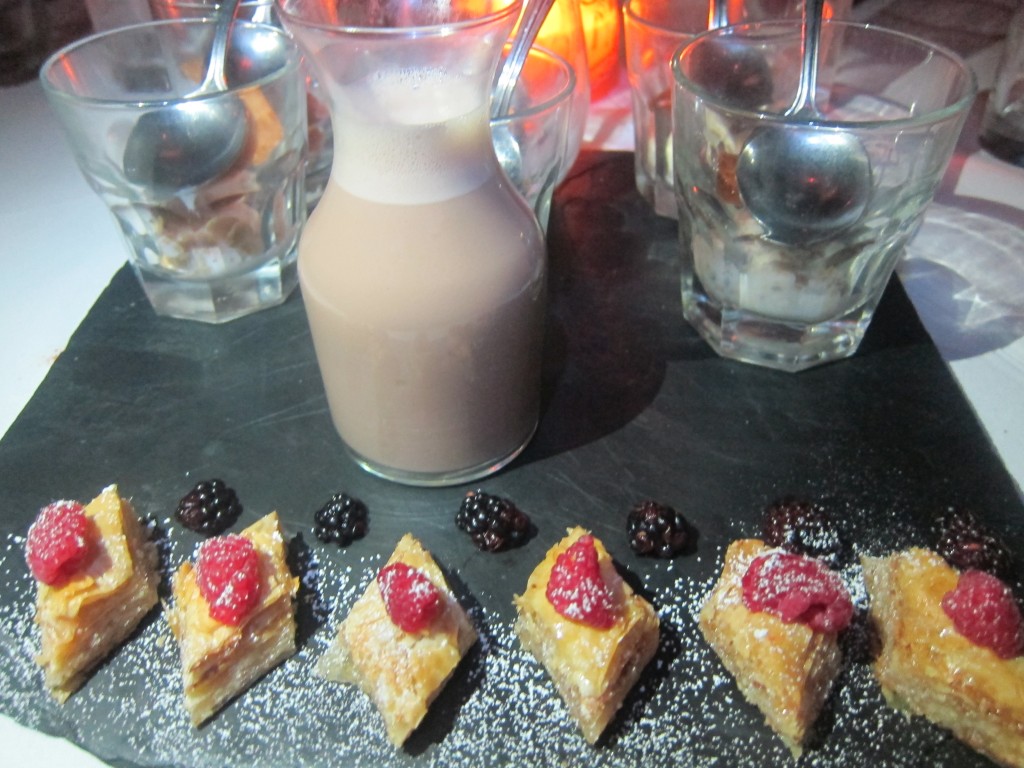 6. Chocolate Soup from Tagine. This is the only dessert to make my list and it's incredible. Served with vanilla ice cream and baklava, this "soup" is the crescendo of an incredible meal of modern Moroccan cuisine. Its rich flavor reminds me of Frozen Hot Chocolate from Serendipity in NYC.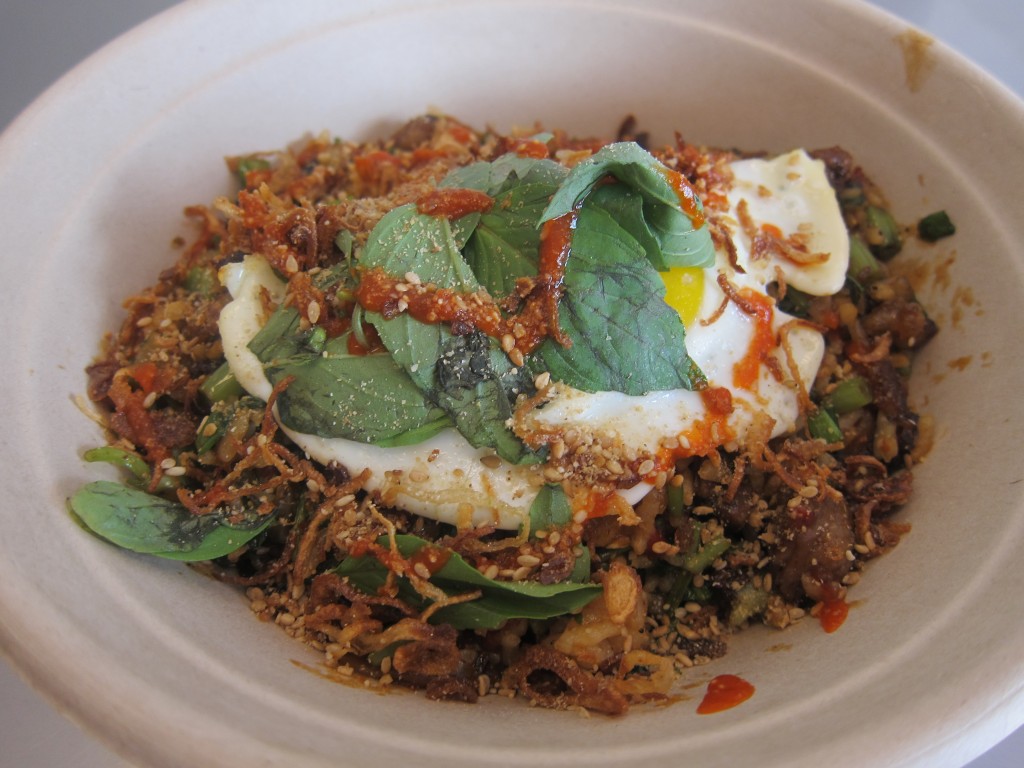 5. Chubby Pork Belly Rice Bowl from Chego. Roy Choi is a genius at elevating street food and the rice bowls at Chego are no exception. My favorite thing to order there is the comforting yet complex "Chubby Pork Belly," an insanely good combination of kochujang-lacquered Kurobuta pork belly, fried egg, pickled radishes, water spinach, Chinese broccoli, cotija cheese, peanuts and steamed rice.

4. Grilled Octopus with Roasted Potatoes and Jalapeno Sauce from Mo-Chica. This is my favorite of all the new dishes introduced by chef Ricardo Zarate when he moved his Modern Peruvian eatery to its new location on 7th Street Downtown. It's a sublime mix of savory flavors and textures, and easily the best octopus dish I've ever eaten.

3. Chicken Liver Toast and Date Jam from Alma. There are so many dishes I love at Alma, but if I had to pick just one, this would be it. I love the combination of sweet and savory, and this pairing of the most delicious chicken liver mousse I've ever tasted and toast covered in a delectable date jam is total perfection.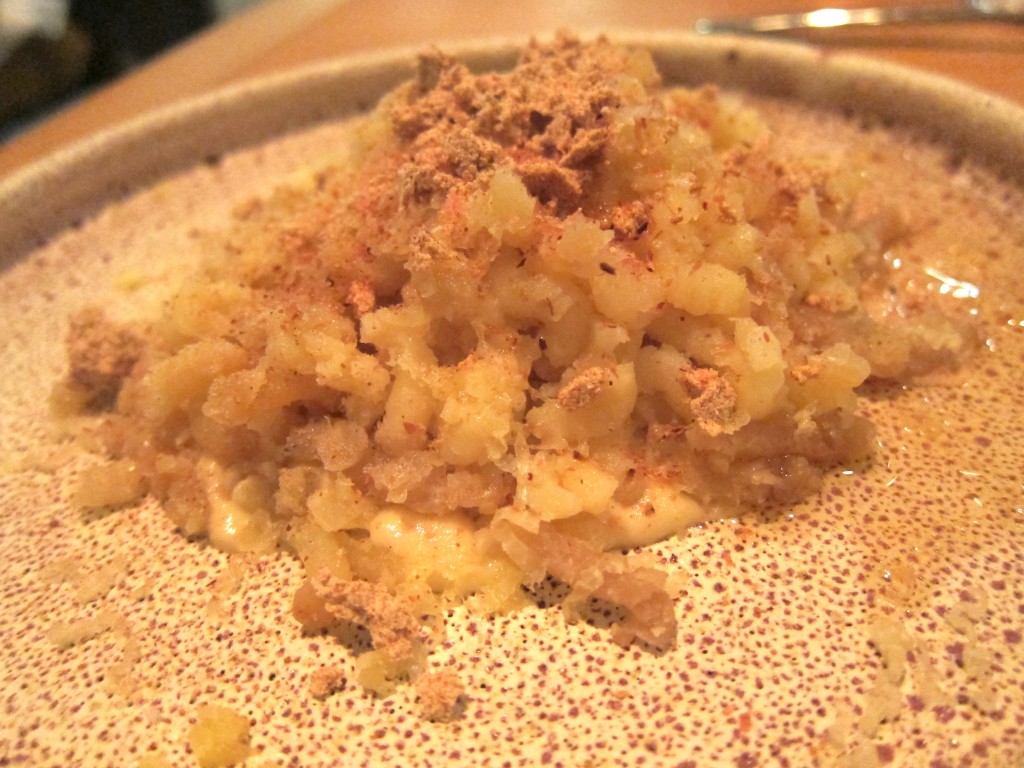 2. Potato Pulp from Trois Mec. Trois Mec was the most anticipated restaurant opening of the year and the incredible food and intimate dining experience I had there certainly lived up to the hype. The Potato Pulp has quickly become the restaurant's signature dish and combines potatoes, brown butter, onion soubise, Salers cheese and bonito flakes into a plate of transcendent awesomeness.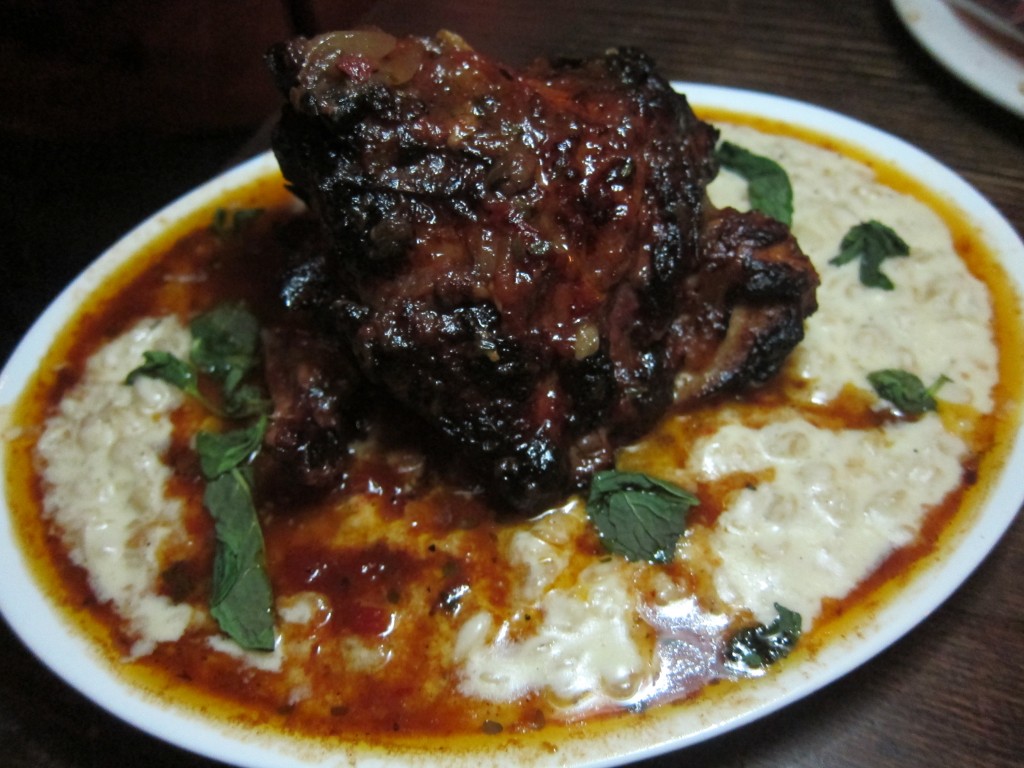 1. Lamb Neck with Creamy Oats from The Gorbals. Tender, juicy, incredibly flavorful and falling right off the bone, this is the best lamb dish I've ever eaten. Uber-talented chef Ilan Hall serves it atop a risotto-like bed of deliciously creamy oats. It's wonderfully rich and decadent and it's my favorite dish that I wrote about this year.
If you enjoy Consuming LA, please subscribe, like me on Facebook and/or follow me on Twitter at the top right of this page. Also you can now follow me on Instagram @ConsumingLA. And please forward to your friends!