As 2019 draws to a close, it's time to wax poetic on my 10 favorite things that I ate and wrote about this year. Here are the winners: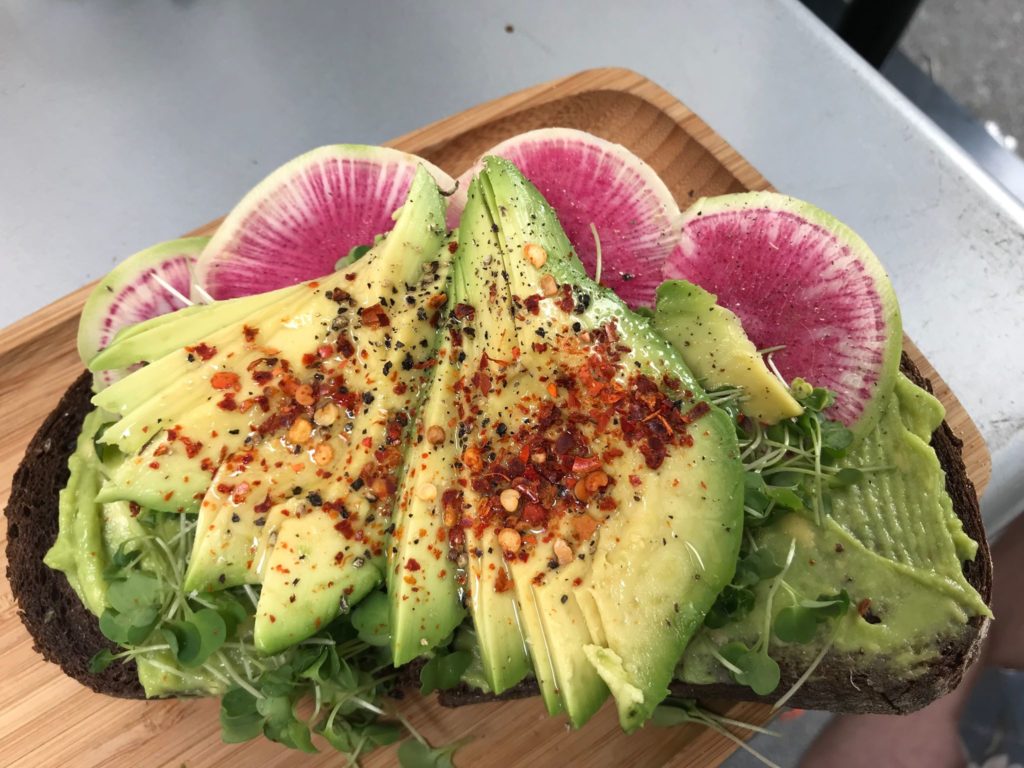 10. Avocado Toast from Alfred Coffee. Although usually referred to as a vegetable, an avocado is actually a fruit. This fruit and bread combo is the best in the City.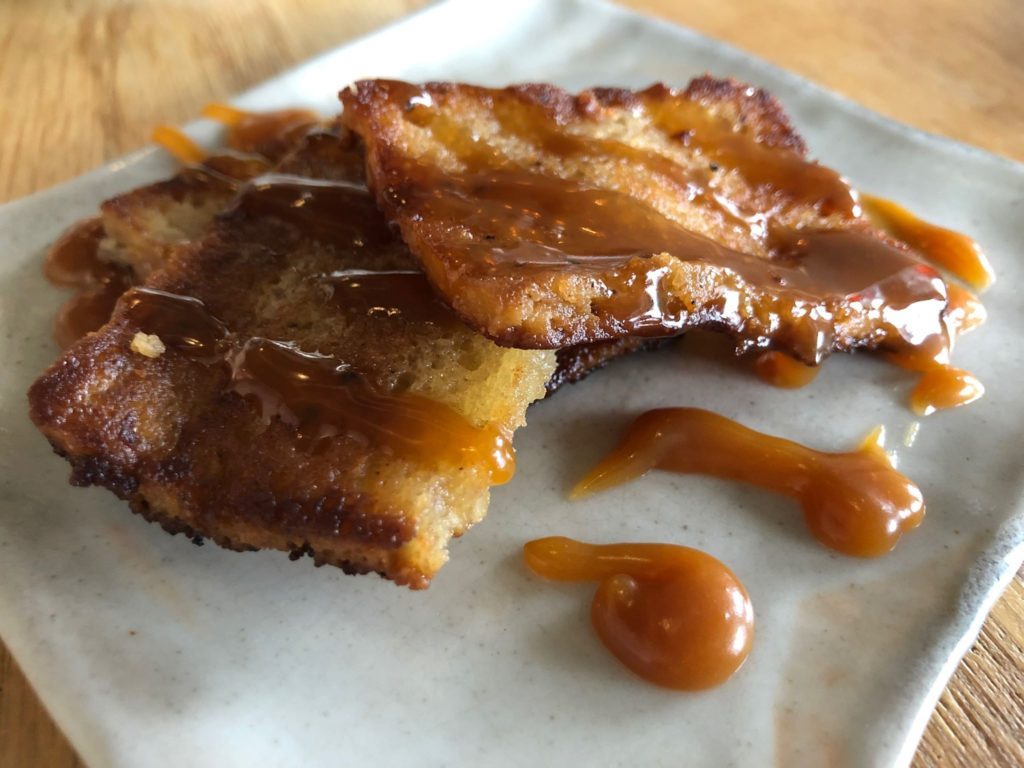 9. Brown Butter Mochi from Porridge and Puffs. "Aloha" is Hawaiian for hello, goodbye and love. I aloha this dessert.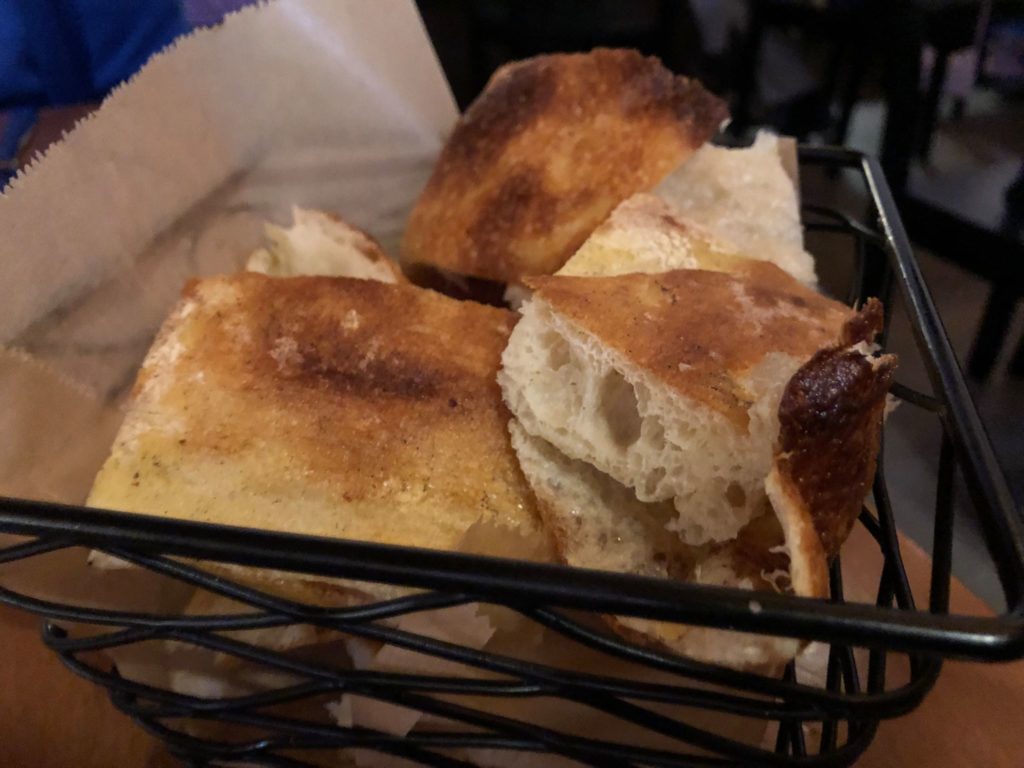 8. Focaccia from Triple Beam Pizza. Saying that a delicious, can't-get-enough-of-it food is "like crack" is the most overused expression in food bloggerdom. This focaccia bread is like heroin.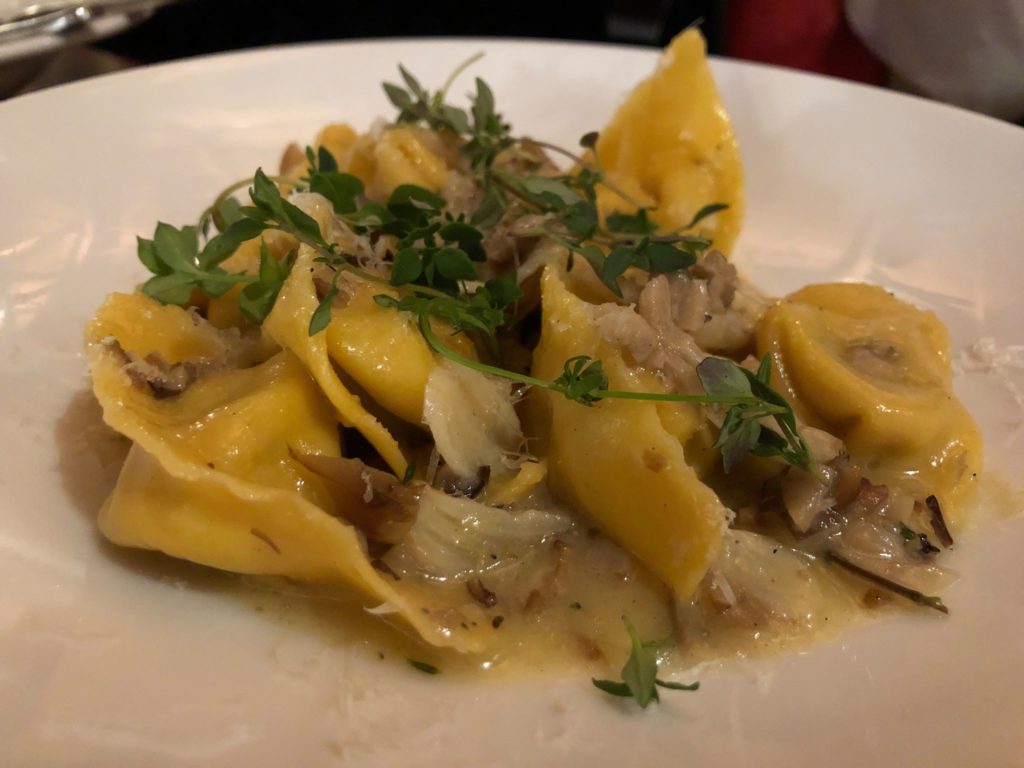 7. Sweet Corn Cappellacci from Hippo. Q: What does corn say when it receives a compliment? A: Aw, shucks. The Corn Cappellacci at Hippo is much better than this joke.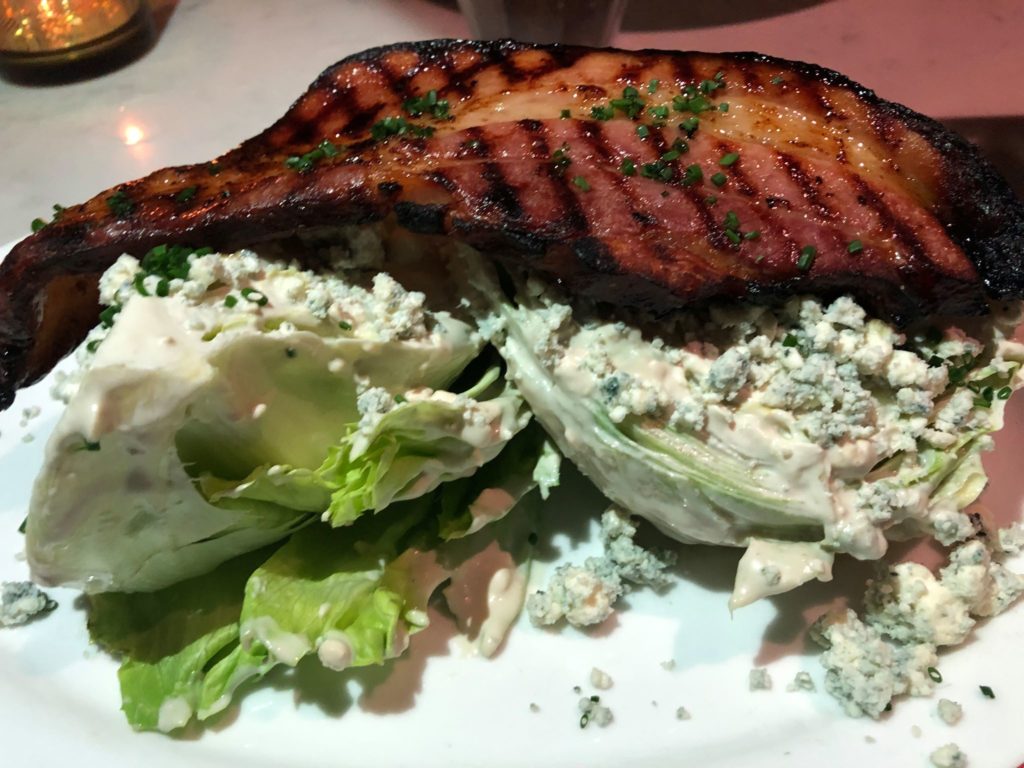 6. Iceberg Salad from APL. This is the first time a salad has made my annual list. But in all fairness, it's basically a giant, thick slice of smoked bacon and gobs of incredible Danish blue cheese, accompanied by some lettuce.
4 (tie). Fried Chicken from Gus's World Famous Fried Chicken. Three words: Finger. Lickin'. Great.
4. (tie). Smokey Fried Chicken from Plan Check Kitchen + Bar. Also finger lickin' great.
3. Morning Bun from Tartine Sycamore. I agree with Ellen Degeneres who said "I don't think I really need buns of steel; I'd be happy with buns of cinnamon." While Tartine Manufactory closed this month, these awesome buns of cinnamon, caramelized sugar and orange zest can still be found in LA at sister restaurant Tartine Sycamore.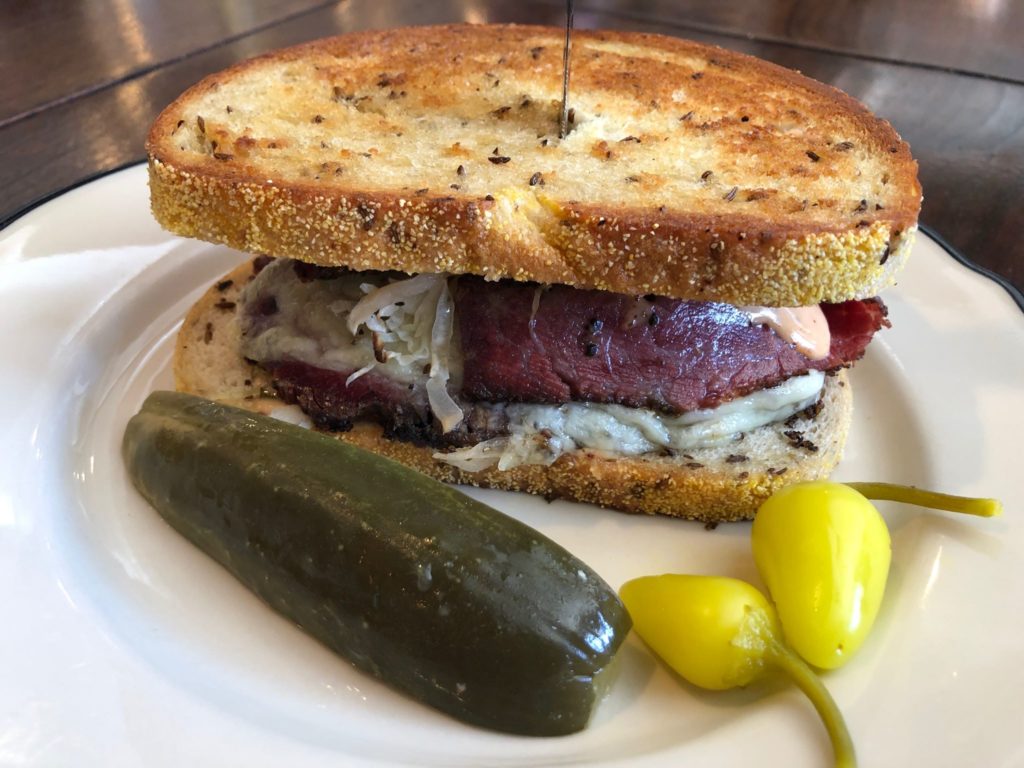 2. Pastrami Rueben from Freedman's. I love Ruebens so much that I married one (although technically my wife's maiden name is spelled Rubin). This Pastrami Rueben is not as good as my wife, but is pretty awesome nonetheless.
1 . Dry Aged Tomahawk Chop from APL. Smells like foie gras. Tastes like truffles. Costs a fortune but worth every penny. It's the best thing that I consumed and wrote about in 2019.
If you enjoy Consuming LA, please subscribe (it's free!), like me on facebook and follow me on twitter and instagram at the top right of this page. And please forward to your friends!