In Los Angeles, the five basic food groups are Fruits, Vegetables, Meats/Eggs, Oat Milk, and Avocado Toast. And the last one is by far the most important. We love our avocado toast in LA and consume it religiously following our Sunday morning yoga and pilates classes. It's a delicious reminder that we live the good life here in Southern California. Below are my current seven favorite avo toasts in town: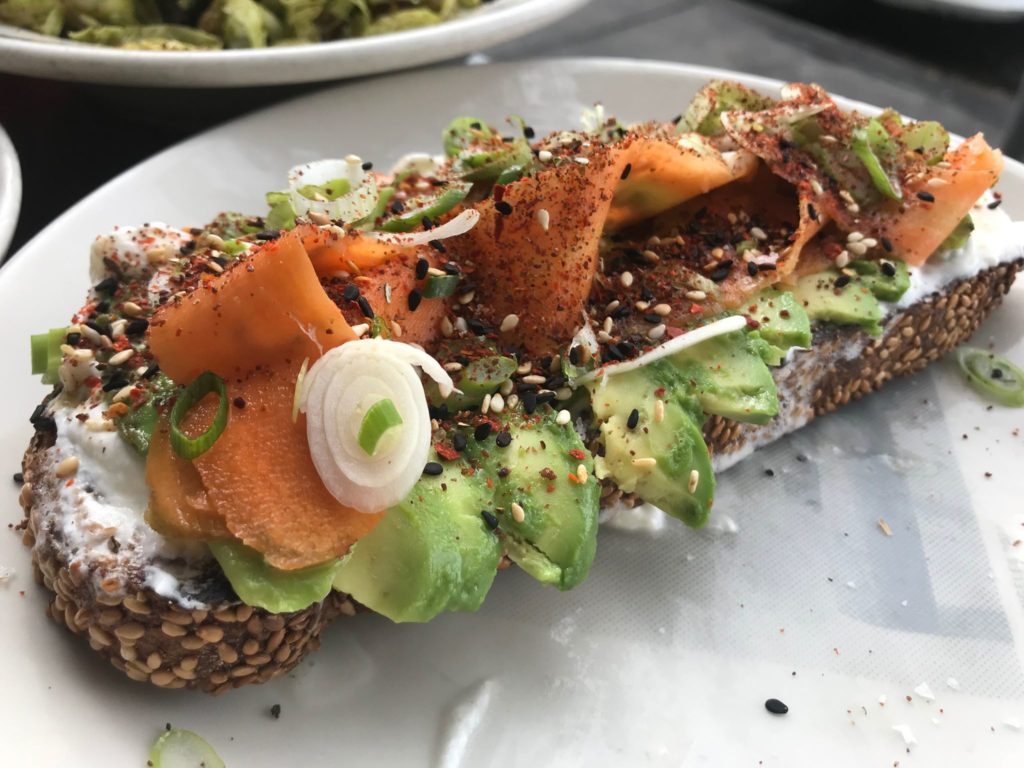 7. Sqirl. The Avocado Toast from Sqirl is topped with Hot Pickled Carrots, Garlic Crème Fraîche and House Za'atar. Just like everything else at Sqirl, it's pretty awesome.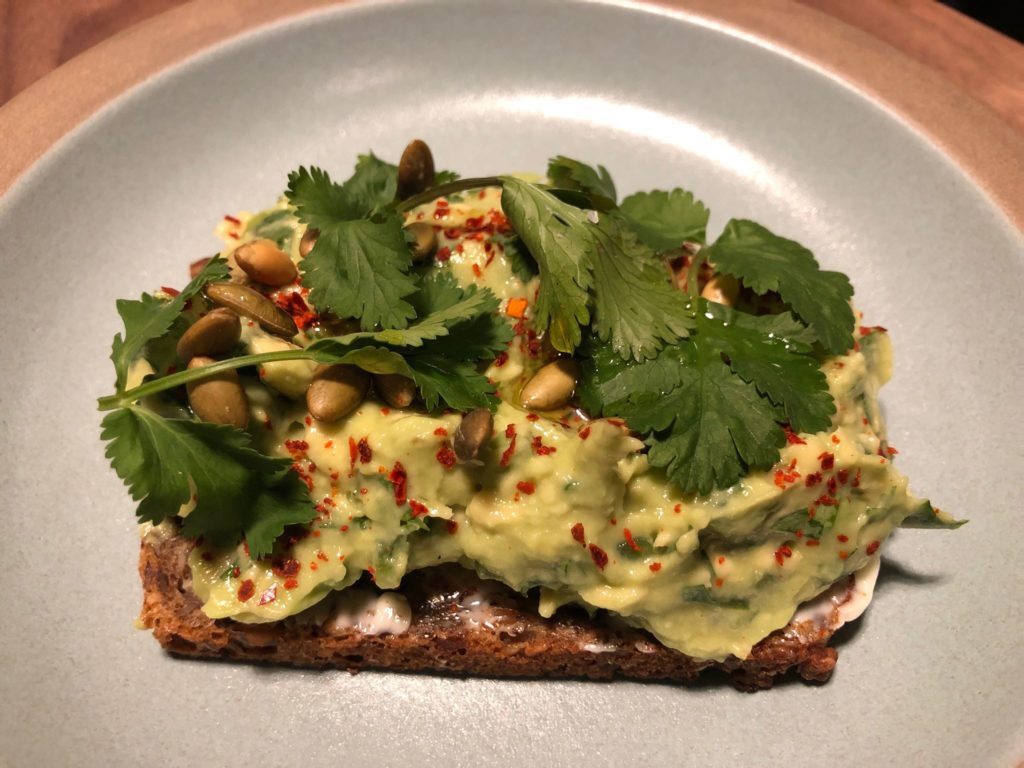 6. Tartine Bianco. The Avo Toast at new kid on the block, Tartine Bianco, is actually referred to as a "Smørrebrød" and topped with Jalapeño, Cilantro and Pumpkin Seeds. It's served on Tartine Bakery's Danish Rye Bread.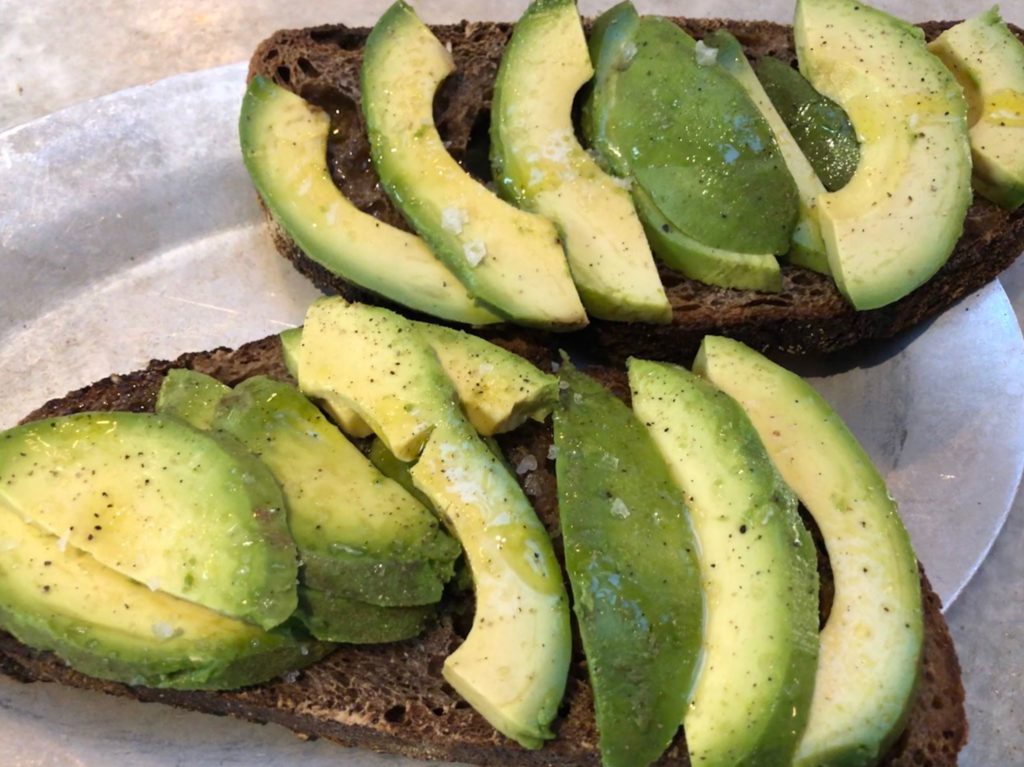 5. Gjusta. This is a secret off menu item at Gjusta. I love the simplicity of it; the chunky avocado slices, the course salt and the amazing Gjusta Pumpernickel Bread.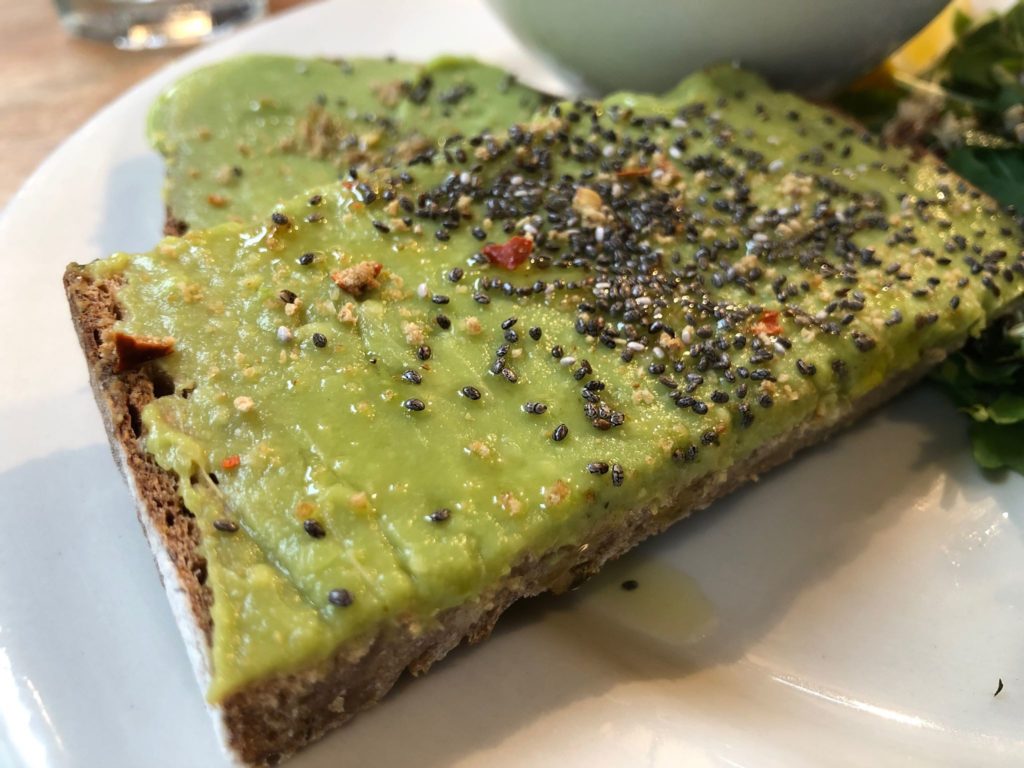 4. Le Pain Quotidien. "Le Pain" (pronounced "Pan"), which is how we refer to this ubiquitous chain, is famous for their Avocado Toast. It's topped with Citrus Cumin Salt, Chia Seeds, and Olive Oil.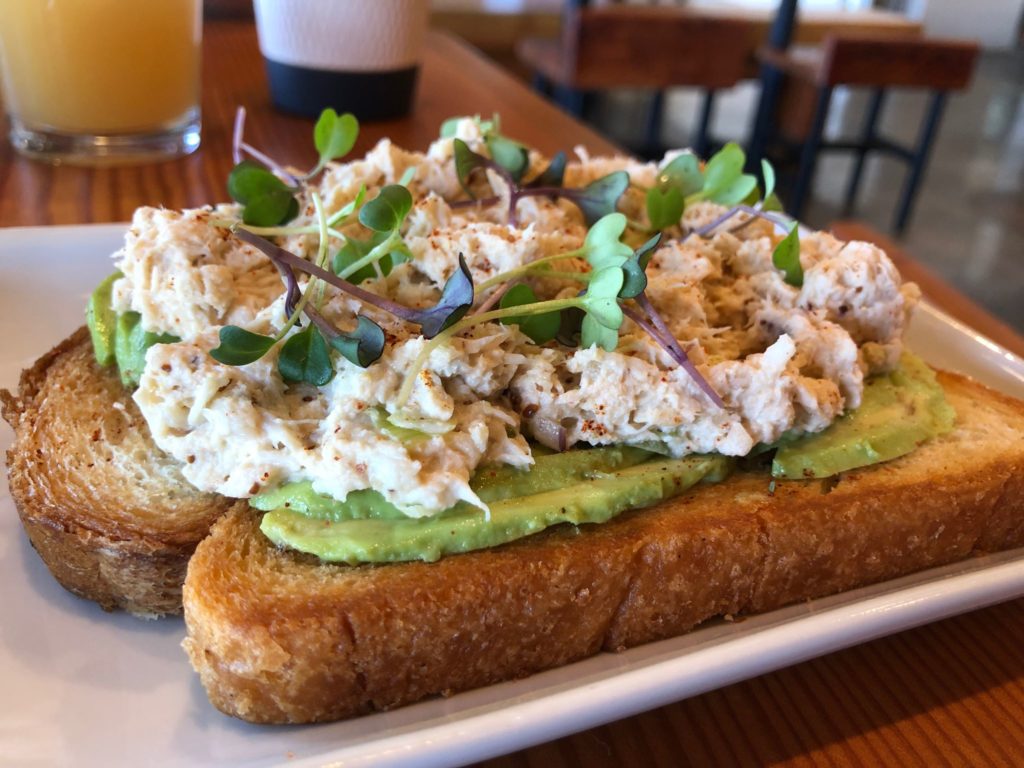 3. The Joint Eatery. Ripe avocado slices are served here on a nice thick toasted slice of Brioche. Since this Valley newcomer specializes in amazing seafood dishes, I suggest getting your Avocado Toast topped with what I believe to be the best crab salad you've ever eaten in your life.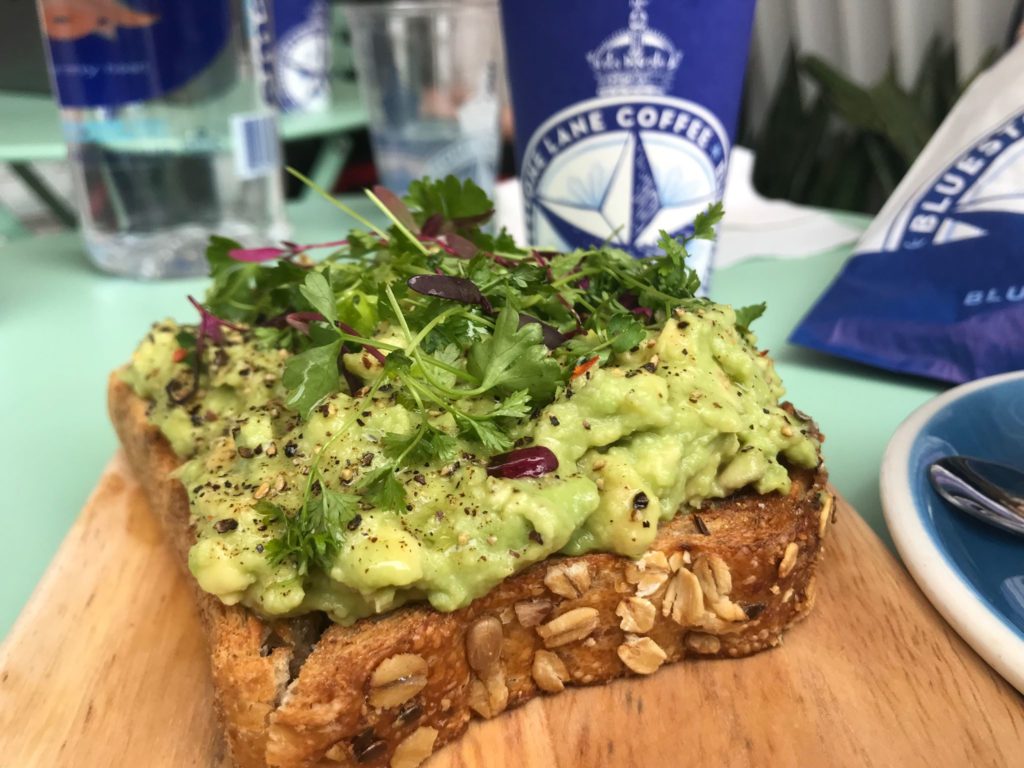 2. Bluestone Lane. The very best Avocado Toasts tend to to come from hipster coffee chains and the one at Bluestone Lane is no exception. It's made with a smashed avocado seasoned with fresh lemon juice, salt & pepper, chili flakes & olive oil, and served atop a slice of toasted multigrain bread.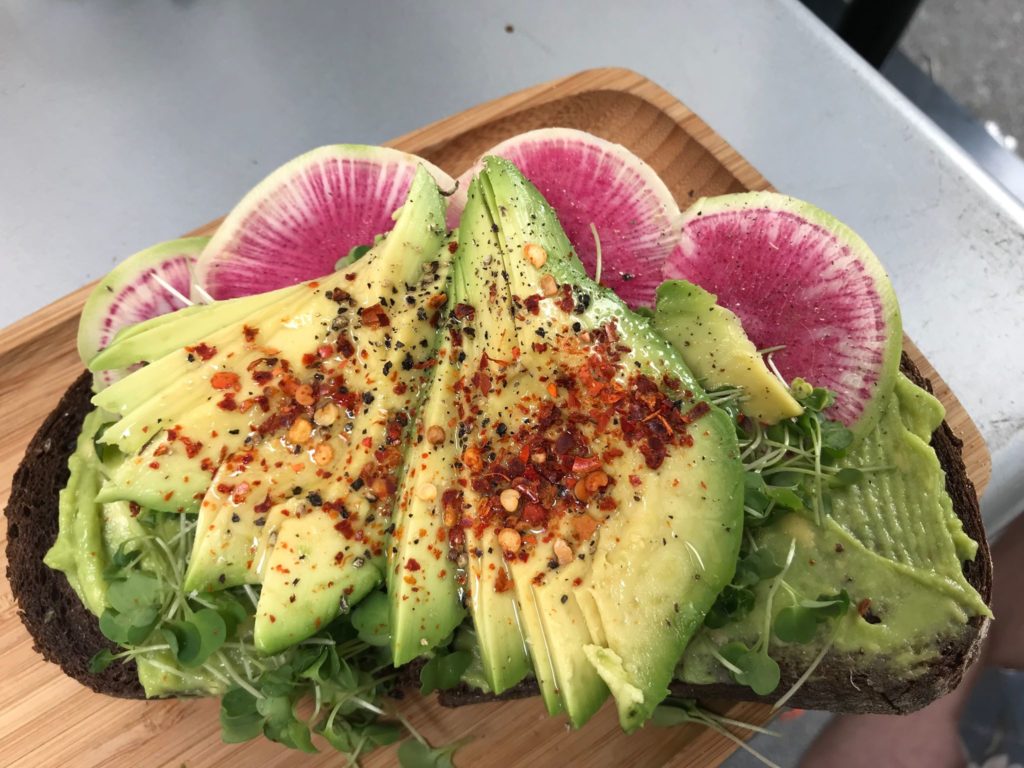 1. Alfred Coffee. Maybe it's because I like basic things perfectly executed, but this classic Avo Toast is my favorite in the city. It features Watermelon Radish, Sprouts, Grape Seed Oil, Red Pepper Flakes and Lemon, and it's served on Pumpernickel from The Larder Bakery. The only disappointing thing is it's available in only one of Alfred's many locations, the one in Silverlake.
If you enjoy Consuming LA, like me on facebook and follow me on twitter and instagram @consumingla, and forward to your friends!