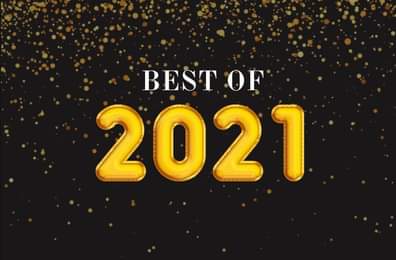 What can I say about 2021? In many respects, it was a little better than 2020. If this pandemic has taught me anything, it's to not take anything for granted and to not forget to enjoy the simple pleasures of life. And on the subject of simple pleasure, here is my annual list of the ten best things I consumed and posted about this year. I hope you enjoy. Happy New Year!
10. Crispy Ramen Egg from Afuri Ramen. This is egg-ceptional.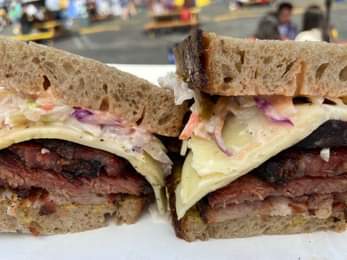 9. "The Danny Boy" Porkstrami Sandwich from The Bad Jew (at Smorgasburg). Some may say "oy vey" but I say "hooray" to this delicious pork pastrami that is certainly not kosher.
8. Chocolate Chess Pie from Goldburger. Checkmate!
7. Parmesan Crusted Halibut from Porta Via. The math doesn't always work, but in this case fish plus cheese equals awesome.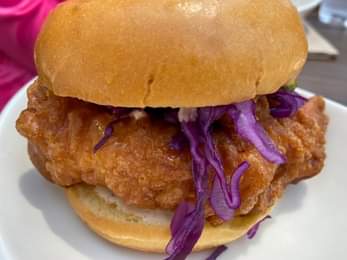 6. "The Willie Mae" Fried Chicken Tender Sandwich from HiHo Cheeseburger. Who knew a chicken sandwich at one of LA's top burger joints would be this amazing. HiHo is certainly no one trick pony.
5. Sticky Glazed Pork Shank from Girl & the Goat. Girl & the Goat is the best Chicago import since Cracker Jack, and this delectable take on on a Korean Ssam is my favorite dish on the menu.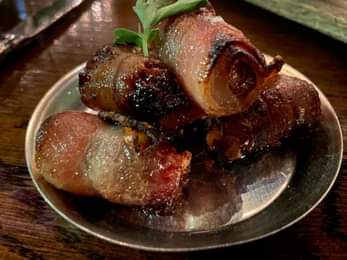 4. Bacon-wrapped Dates stuffed with Parmesan from AOC. Chef Suzanne Goin has been serving these incredibly addictive, salty and sweet morsels for almost two decades and I have been consuming them for just as long.
3. Zucchini Chips with Herbed Yogurt from Greekman's. Q: What is a zucchini's favorite sport? A: Squash. The Zucchini Chips at Greekman's are significantly better than that joke. In fact, they're pretty f-ing amazing! Easily the best vegetable dish I consumed this year.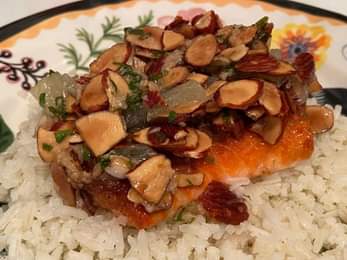 2. Trout Almondine from Petit Trois. I'm nuts about this dish!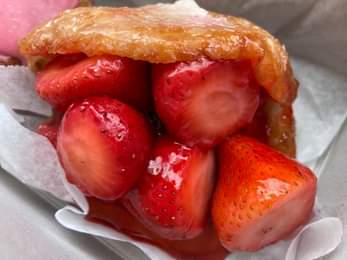 1. Strawberry Donut from The Donut Man. These are slightly tart, wonderfully sweet and perfectly glazed. And the good news is you don't have to drive all the way to Glendora anymore as they are now also made and sold downtown in Grand Central Market. It's my favorite thing that I consumed and posted about this year.
If you enjoy Consuming LA, please subscribe (it's free!), like me on facebook and follow me on instagram @consumingla, and forward to your friends!