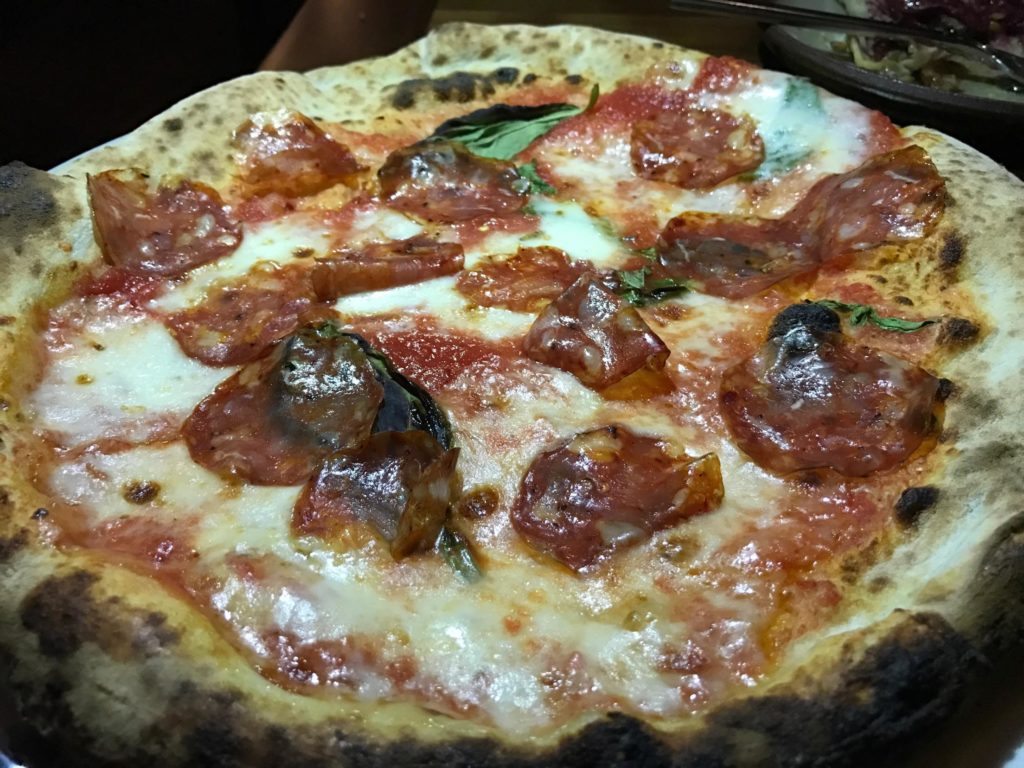 Thomas Jefferson is experiencing a pop culture renaissance these days. As the preening, scheming villain of the hip-hop musical Hamilton, Jefferson is portrayed in a surprisingly less-than-flattering way. But I was equally surprised recently to see homage paid to Jefferson at Felix, one of the hottest new restaurants in LA, where a portrait of our third President hangs on the wall of its temperature-controlled "Pasta Lab" and the kind of pasta machine used by Jefferson sits on display.
Jefferson apparently was a master gourmand and a huge fan of pasta just like Felix's talented chef, Evan Funke. But while Jefferson preferred Macaroni and Cheese, Funke wows patrons with Pappardelle Bolognese, Rigatoni All' Amatriciana and Gnocchetti with Oxtail Ragu. All are handmade and exceptional.
Although the pastas are the standouts at this Abbot Kinney Italian Trattoria, the anti-pasti (appitizers), pizzas and meat dishes are also excellent. I especially love the spicy Diavola Pizza with Pomodoro Sauce, Smoked Fior di Latte Cheese and Salame Napoletano. For dessert, I strongly suggest you order the super moist Olive Oil Cake with Cara Cara Orange Crema, or you may find yourself asking "What did I miss?"
Felix is located at 1023 Abbot Kinney Blvd, Los Angeles (in Venice).