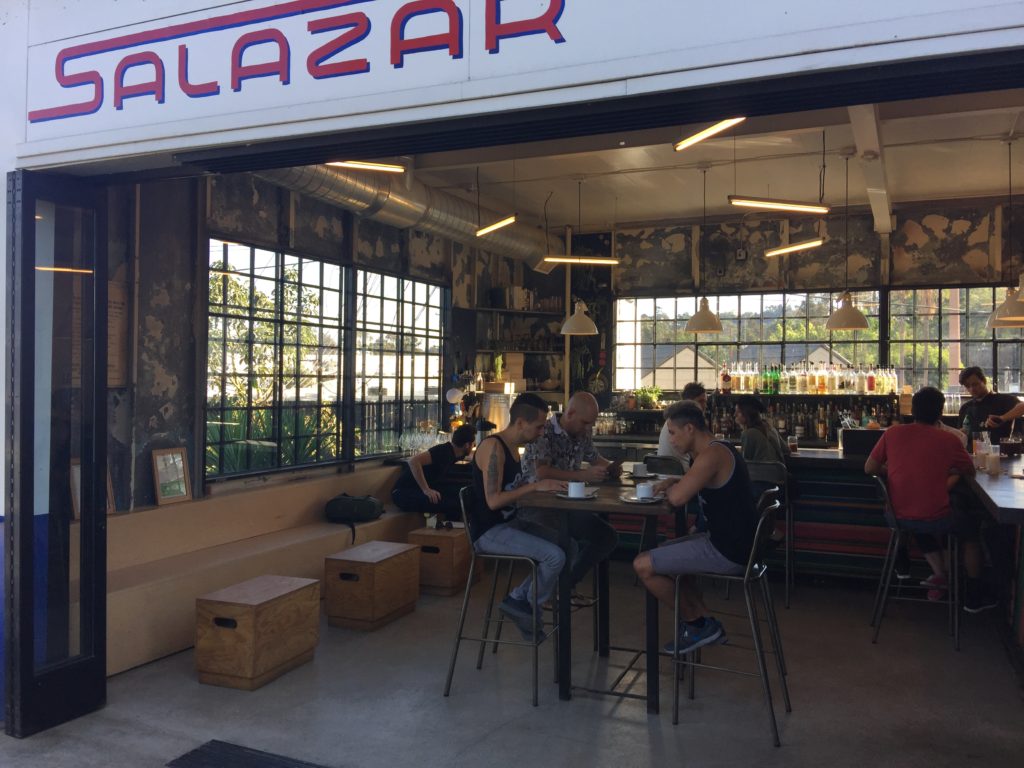 There's a bike path that my family loves along a revitalized section of the LA River where much of the concrete has been dug up and replaced with tropical plants and populated with exotic birds. It starts at the edge of Griffith Park, runs down the border of Atwater Village and Silver Lake, and continues through a quiet hidden neighborhood called Elysium Valley aka Frogtown, where the path ultimately ends not far from Dodger Stadium and Chinatown. As a result of this beautifully restored section of the River, Frogtown is poised to be the next newly gentrified neighborhood in LA. So I knew it was only a matter of time before some hipstery, happening restaurant would open up nearby. Salazar is that restaurant.
In many ways, Salazar is the quintessential LA restaurant. It's a much buzzed-about hotspot and hard to get into during prime times. It has an impressive menu of cocktails made with tequila or mezcal. The design of the restaurant is a mix of new and old (the bar and kitchen are in a converted auto body shop), with almost all of the tables located on a sprawling, dimly-lit outdoor patio. The food — Mexican specialities of grilled meats and vegetables — is mostly good, although quite overpriced. All in all, this is a place to go mainly for the atmosphere, and not the food, and to go when the weather is nice, especially after a bike ride through Frogtown.
Salazar is located at 2490 N. Fletcher Drive, Los Angeles (in Frogtown).