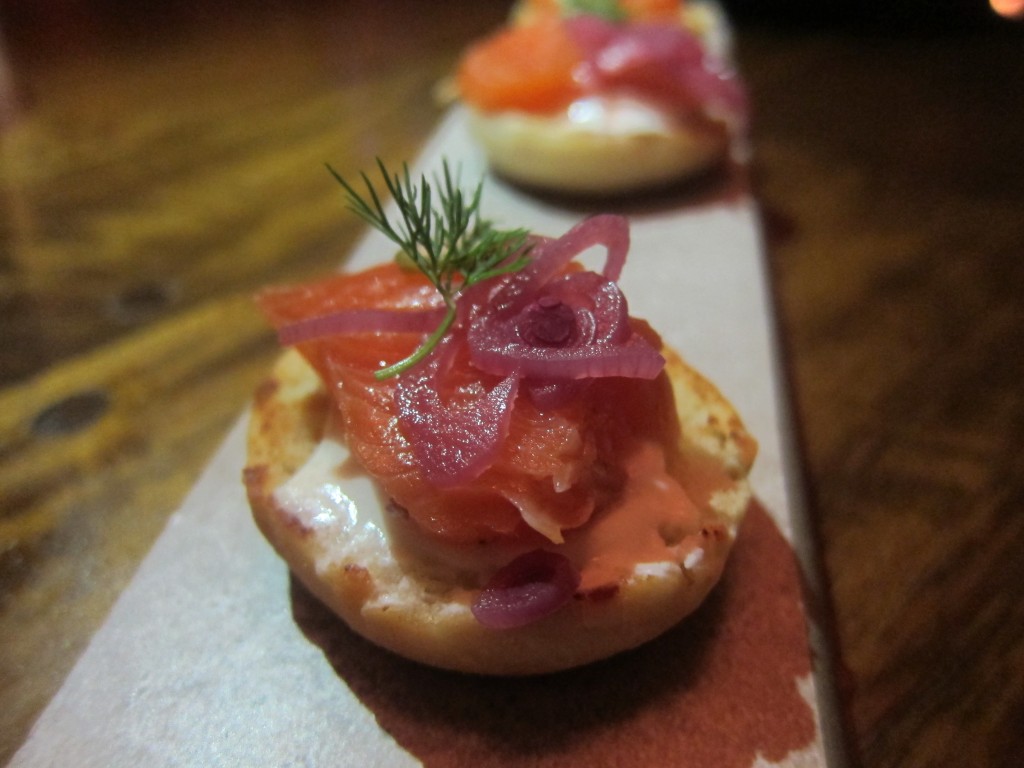 Alma started as an acclaimed pop-up restaurant in Venice, but laid down roots last year next to a taxi dance hall downtown on South Broadway. It has a cool minimalistic and modern interior with an open kitchen where a talented young chef named Ari Taymor hones his craft. Taymor's modern American cuisine is the food equivalent of a Terrence Malick film or an opera by Phillip Glass; in other words, it's not for everyone. But for foodies and other bon vivants (myself included), dinner at Alma can be a very special experience.
The menu, which is printed in lower case letters on pages of a yellow legal pad, changes daily and features small plates composed of seasonal, market-driven ingredients, many of which are sourced from an exclusive arrangement with a garden/micro-farm in Venice. The flavors are complex and nuanced. The combinations are, for the most part, interesting and inspired. As you would expect, there are foams and droplets of sauce.
My favorite dish is the Chicken Liver Toast & Date Jam, a perfect amalgam of sweet and savory, creamy and crunchy. I'm also a big fan of Alma's Seaweed & Tofu Beignets with Yuzu Kosho and Lime, as well as their unusual "onion salad" of Spring Alliums, Kumquats, Goat's Milk, Turnips and Coffee Granola. For dessert, I recommend the Warm Rye Bread Pudding with Red Fruits, Almond Brittle and Frozen Yogurt. You can enjoy it all with an organic wine, craft beer or homemade soda.
Alma is located at 952 S. Broadway, Los Angeles (Downtown). UPDATE: ALMA IS NOW CLOSED. VERY SAD.