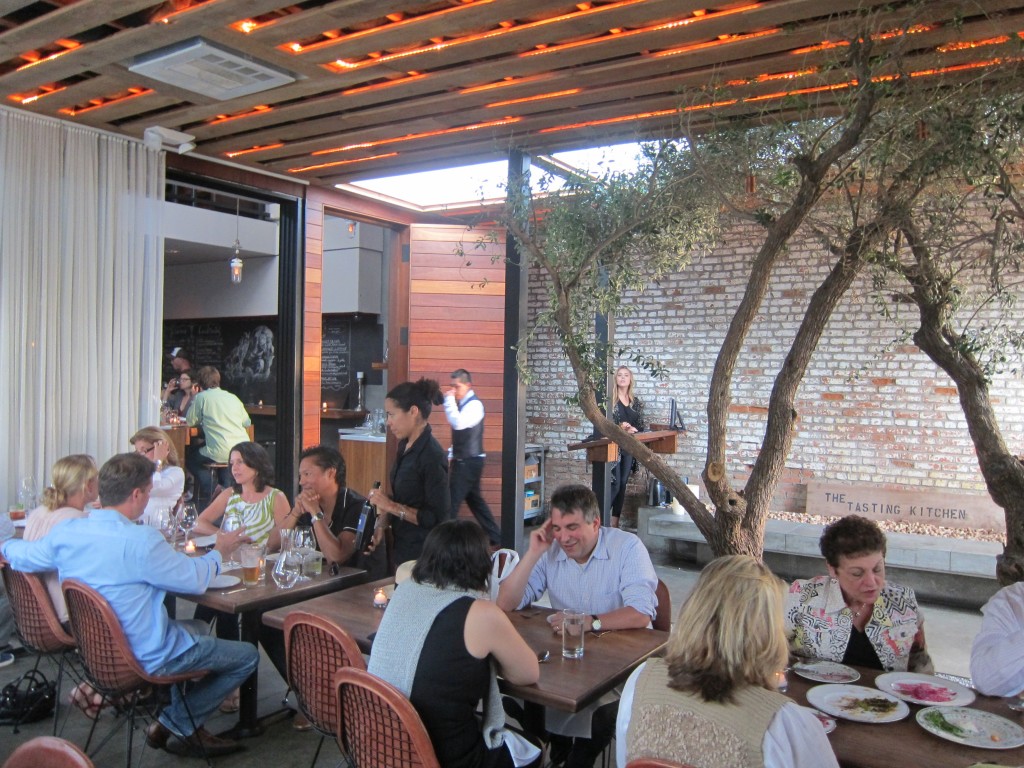 Bike riding on the beach with friends in Santa Monica, summiting Runyon Canyon in the Hollywood Hills and taking in the stellar views, strolling down Abbot Kinney in flip-flops with your dog and an iced latte; this is the Southern California good life and I love it. One restaurant that I think really epitomizes this lifestyle is The Tasting Kitchen in Venice. This place exudes casual elegance. The decor is both modern and rustic chic with a tree growing in the middle of the dining room. The plates are cool and vintage-looking. The atmosphere is fun; relaxed yet sophisticated, like a great dinner party at a friend's beach house. And most importantly, the food is across-the-board excellent.
You should start your meal with a cocktail or two. Bartender Justin Pike was named LA's top mixologist last year and prepares killer libations such as the Staycation (tequila, watermelon shrub and soda), the Summer Assassin (bourbon, allspice, maple and cava) and Coco Joe's Punch (a tiki-style drink with rum, cardamon and citrus). The dinner menu, which changes daily, features rustic, seasonal and ingredient-driven cuisine from super-talented chef Casey Lane. I suggest that you take your cue from the name of the restaurant and order one of the tasting menus. If you order a la carte, I recommend the Beets with Creme Fraiche and Horseradish, the Gigli Pasta with Luciana and Squash Blossoms, the Tortelli Pasta with Hen Sauce and Maitake Mushrooms, and the Salt Roasted Branzino if available. For dessert, you can't go wrong with the Doughnut with Buttermilk Gelato, Figs and Walnuts. The restaurant also has a great weekend brunch.
The Tasting Kitchen is located at 1633 Abbot Kinney Blvd., Venice.