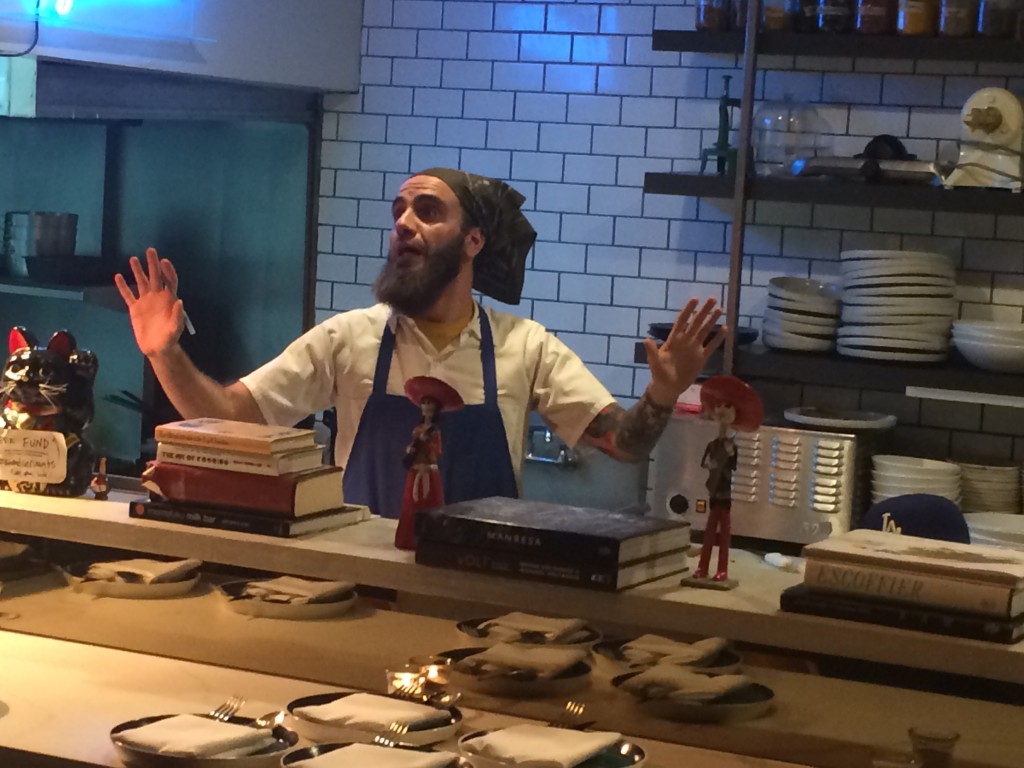 Until recently, the popularity of bone marrow in modern high end cuisine has confounded me. I know it's an ingredient adored by celebrated chefs and sophisticated diners, but I'm not a fan of its usually gelatinous texture. Also it has been hard for me to get past the fact that restaurants are charging good money for something my poor Eastern European ancestors scraped and sucked out of bones because they couldn't afford any of the better parts of the cow.
My feelings on bone marrow, however, have changed recently due to some amazing Bone Marrow Beignets that I ate at an incredible new LA restaurant called Saint Martha, where they were served with Steak and Oyster Tartare, along with a Champagne Sabayon that is playfully presented to look like a fried egg. Nick Erven, the über talented chef at Saint Martha, excels at reinterpreting and refining low brow and comfort foods, which also include an excellent brisket and an insanely good fried chicken served with steelcut oats, carrots, pickled dates and Moorish spices. Even Saint Martha's standout dessert is an upscale version of a classic PB&J, but assembled with peanut butter ganache, roasted grape ice cream and griddled pound cake.
In keeping with the high/low theme, this intimate and cutting-edge restaurant, which is named after the patron saint of cooks and servants, is ensconced in a lackluster Koreatown strip mall. Despite the K-Town location, Saint Martha would be best described as New American and features an extensive and adventurous wine list. It has quickly become one of my favorite new spots in the city.
Saint Martha is located at 740 S. Western Ave, Los Angeles (in Koreatown). UPDATE: SAINT MARTHA IS CLOSED. WHAT A TRAGEDY. HOPEFULLY IT IS JUST TEMPORARY.