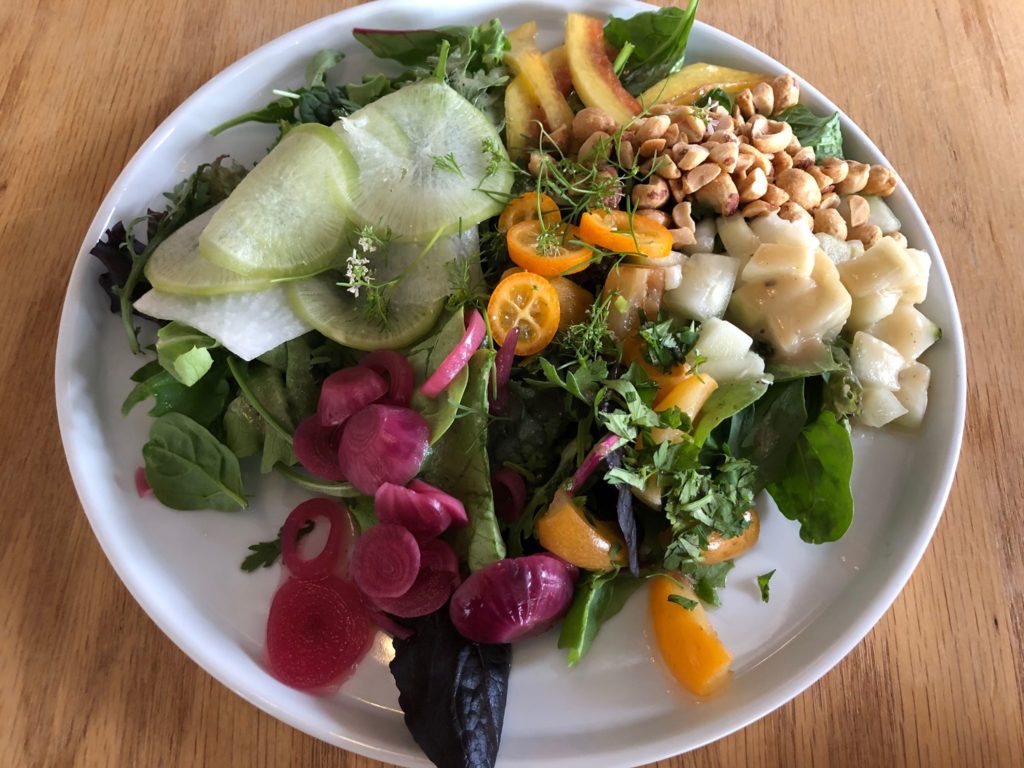 No longer just for Dickensian orphans or misbehaving blonde girls who trespass at the home of bear families, porridge takes center stage at one of LA's coolest new eateries.
Porridge + Puffs was previously a Silver Lake pop-up but now resides as a full-fledged restaurant in an airy and bright space in Historic Filipinotown. Here, talented chef Minh Phan creates beautiful gourmet bowls of hot rice cereal, utilizing the fresh seasonal ingredients she finds at the Hollywood Farmer's Market each week.
You can get order your porridge numerous ways including a version adorned with Grilled Black Eyed Pea Miso, KnK Fruit, Ginger, Numbing Spice Braised Pork Sausage, Chayote in Black Bean Sauce and Rose Onion Pickles. I like mine with Sweet Soy-braised Chicken, Turkey and Mushrooms, as well as Crispy Shallots, Celery Pickles, Edible Flowers and a Hibiscus-shiso Pickled Soft Egg. Whichever porridge dish you select, make sure to get an order of hot chewy rice-flour beignets called "Puffs," for dunking.
I also recommend the crunchy Asian Herb Slaw with Rau Ram, Shiso, Holy Basil, Peanuts and Sesame. Wash it down with a sweet and vinegary Hibiscus-Rose Shrub. And for dessert, the Brown Butter Mochi with Miso Caramel will leave you saying "Please sir, I want some more."
Porridge + Puffs is located at 2801 Beverly Blvd, Los Angeles (in Historic Filipino Town).