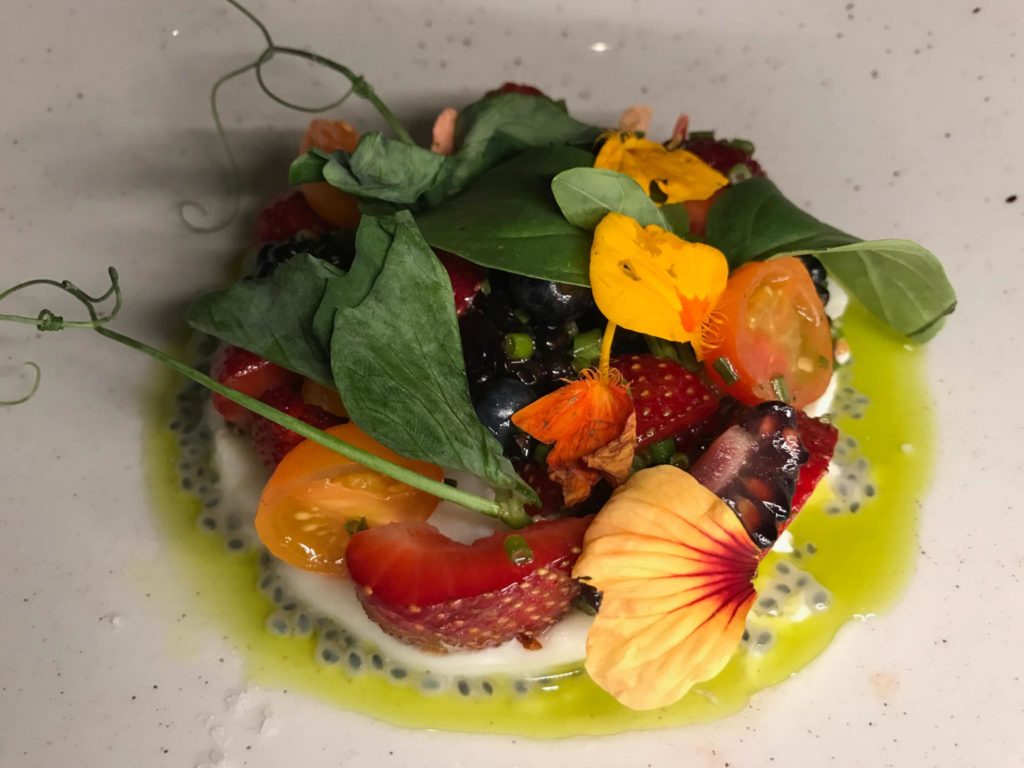 While looks aren't everything, when it comes to food, it's certainly true that we eat with our eyes first. Great chefs know this and no chef in Los Angeles is more talented in composing visually stunning plates than Kevin Meehan. At Kali, Meehan expertly arranges colorful edible flowers, delicate dehydrated lemon slices and wispy pea tendrils to create beautiful works of art.
Besides looking amazing, the seasonal California cuisine and drinks at Kali taste pretty awesome too. I recommend starting your meal with a "New Pad Thai" cocktail made with Green Chili Vodka, Aqua Perfect, Lime and Coconut Ice, and garnished with bean sprouts and a thin slice of carrot. Enjoy your cocktail with an order of Kali's signature Black Barley "Risotto" with Fermented Garlic Tea and Fiscalini Cheese Crisp. For entrees, I recommend the Ribeye with Buttermilk Garlic Cream, Charred Onion, Potato, Mushrooms and Ash Sabayon, and the Duck Breast with Smoked Sunchoke, Sage, Squash and Coffee. For dessert, go for the hot sugary Buttermilk Doughnuts. You're welcome.
Kali is located at 5722 Melrose Ave, Los Angeles (on the border between Hollywood and Larchmont).