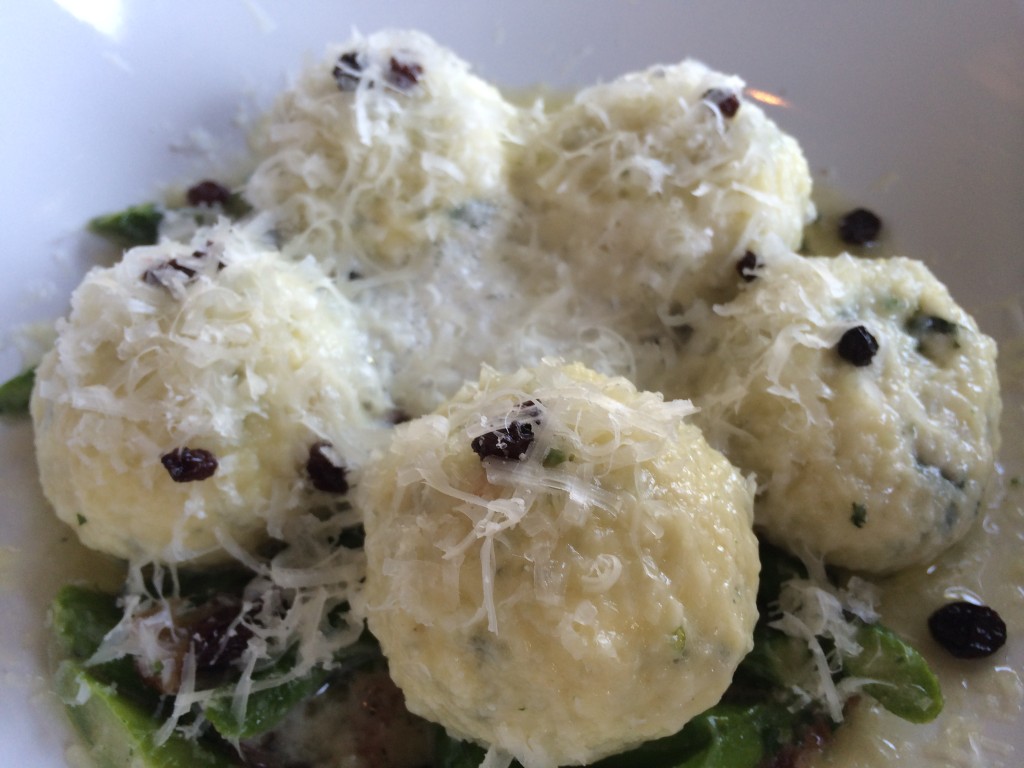 While over-indulged college students these days are looking for "safe spaces" to avoid "micro-aggressions" and "triggers," I'm just looking for a good place to eat. This is particularly hard in very touristy parts of the city where restaurants don't have to cultivate repeat business from locals and need to merely have a good location to draw in out of town visitors. So I was surprised to find a new place in the uber-touristy Third Street Promenade/Downtown Santa Monica area that actually has really great food.
The Independence is a gastro-pub with a cool modern interior, creative cocktails and an eclectic menu of small plates. Some of my favorites dishes are the Ricotta Gnudi with Asparagus, Bacon and Parmesan Cheese (pictured above), the Purple and White Cauliflower with Romanesco, Thai Chili and Preserved Lemon and the Grilled Octopus with Smoked Beans, Grapes, Celery and Pickled Chili. If you're a burger fan, their French Onion Soup-inspired Angus Burger with French Onions, Gruyere and Herb Aioli on an Onion Bun does not disappoint. For dessert, I recommend the Brownie with Vanilla Ice Cream and Caramel Sauce. Eating it puts me in my own personal and blissful safe space.
The Independence is located at 205 Broadway in Santa Monica.