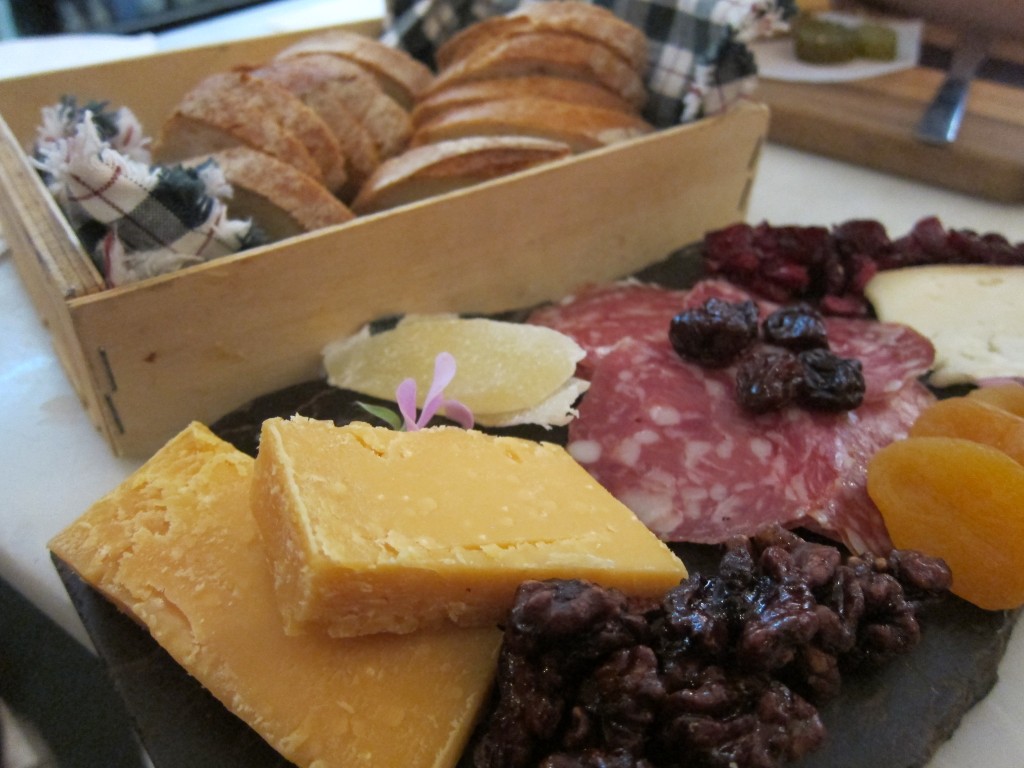 Artisan Cheese Gallery is my favorite cheese shop/restaurant in the city. I go there often for lunch, not only because I love the food, but because it's fun to do a pre-lunch tasting of exotic, unusual and rare cheeses. The people who work there are really nice, unpretentious and passionate about dairy. They possess an encyclopedic knowledge of cheese and will provide you with tastes of various high-end cheeses while informing you that one is made on a farm in Vermont, where it is washed with cider and aged in whiskey barrels, while another is produced in small batches in a remote village in Southern Belgium by a secret order of monks who raise miniature cows. It's educational and great fun! You can buy cheese to take home, but my favorite thing to do is have them prepare a lunch-sized cheese (or cheese and meat) platter of my favorites from the tasting, along with candied nuts, an assortment of dried fruits and a basket of fresh bread.
If you're not in the mood for a cheese platter, the sandwiches and salads at Artisan Cheese Gallery are some of the best in the city and each feature one of the store's excellent cheeses. My favorite sandwich is the Duck Confit, made with fig jam and a Swiss cow's milk cheese called Le Marechal, and served on ciabatta bread. I also love the Spanish Turkey Sandwich, made with turkey breast, a sheep and goat's milk cheese from Spain called Campo de Montelban, chopped Marcona almonds, roasted sweet red peppers, and aioli, also on ciabatta bread. As for salads, you can't go wrong with the Aged Gouda Salad with sliced apples, salted Marcona almonds and an incredibly good honey balsamic dressing. There's a great assortment of wines, craft beers and artisan sodas to enjoy with your meal, and if you want to end on a sweet note, there are giant gourmet soft chocolate chips cookies, red velvet sandwich cookies and other tasty treats.
Artisan Cheese Gallery is located at 12023 Ventura Blvd. in Studio City. Every so often, they have a wine and cheese (or beer and cheese!) tasting evening. These events are incredibly fun and sell out quickly.