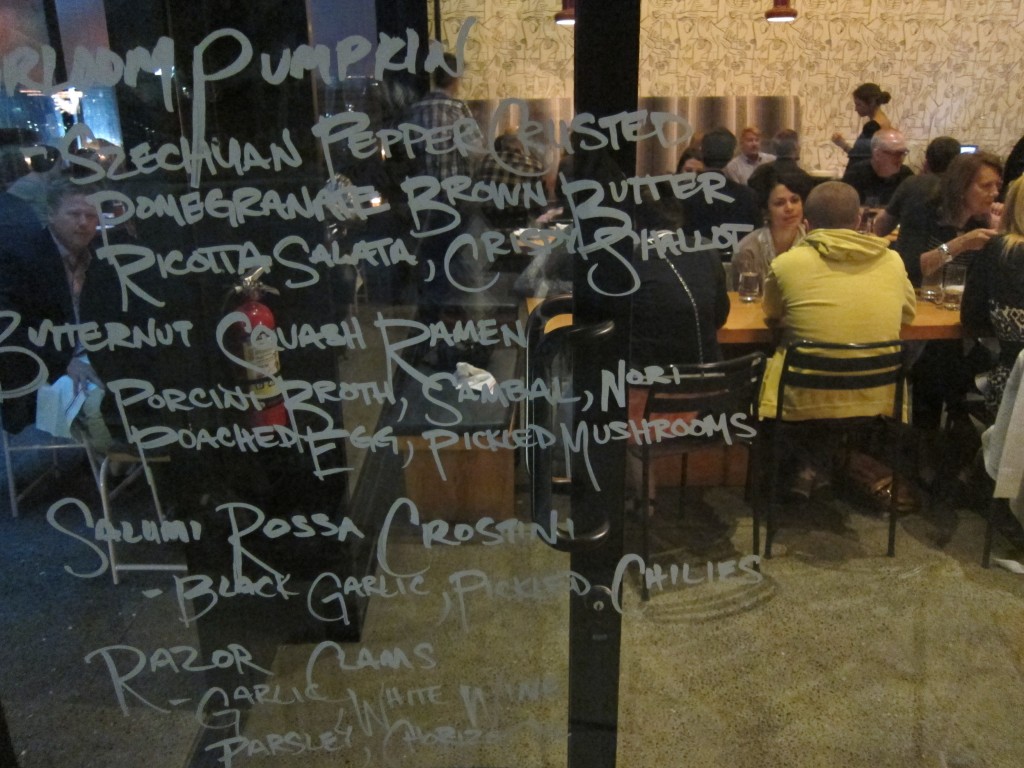 Superba Snack Bar is full of surprises, starting with its name since it's not a snack bar (at least not in the traditional sense) and it's not on Superba Avenue, but several blocks north, on Rose. It has savory chocolate pasta, as well as cauliflower masquerading as a t-bone steak. Its funky/chic exterior was inspired by French cafes, as well as Jeff Spicoli from "Fast Times at Ridgemont High." But the biggest surprise is that this self-described "neighborhood joint" is so good, it has quickly become one of the best new restaurants in the city.
The food is all small plates with an emphasis on creative pastas. I recommend getting the tasting menu, but if you want to a-la-carte-it, I suggest ordering from each of the four sections of the menu: "Cold Cuts" (which are not all cold and include the excellent Superba Smoked Bacon & Membrillo), "Snacks" (the Fried Chicken is a must-have), "From Our Backyards" (vegetables and salads) and "From Our Hands" (pastas such as a surprisingly good Chocolate Papardelle and a delicious Chestnut Agnolotti).
As for vegetables dishes, I finally have an amazing recommendation for the vegetarian and vegan followers of this blog who keep reading every week despite my endless posts about bacon. The aforementioned Cauliflower T-Bone, which is topped with a parsley puree and an orange and olive pistou, looks and tastes like a juicy, well-seasoned steak. It's one of the best things on the menu and one of the best vegetable dishes I have ever eaten. For dessert, I love the S'mores in a jar with smoked marshmallows and the Chocloate Peanut Butter Lava Cake.
Superba Snack Bar is located at 533 Rose Ave., Los Angeles (in Venice). They don't take reservations except for parties of six or more ordering the tasting menu. UPDATE: Superba started going downhill and not surprisingly it is now closed.