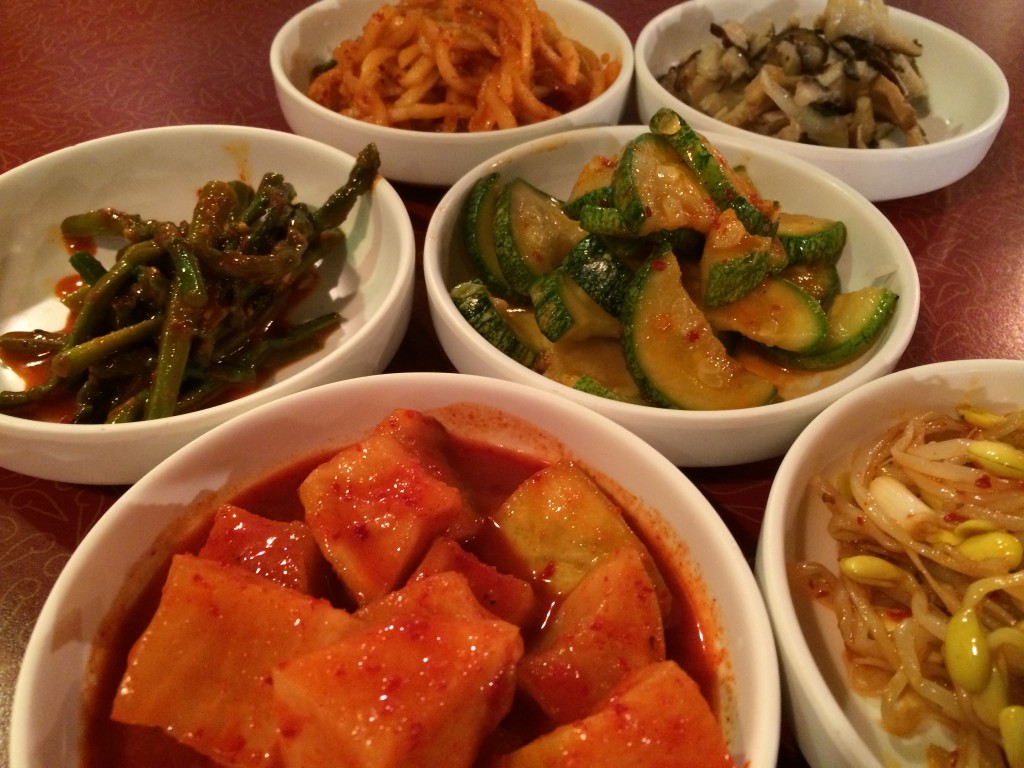 Los Angeles is home to the largest Korean-American population in the country. As a result, we have a ton of amazing Korean restaurants here, especially in Koreatown, where the varieties of Korean cuisine seem vast and endless. Most Koreatown restaurants have a single dish that they're well known for, such as Duck Bulgogi or Abalone Porridge. But one of my favorite K-town eateries, Ham Ji Park, is known for not one, but two spectacular specialties. As befitting a restaurant whose first name is "Ham," both dishes are of the porcine variety.
First there are the most delicious Korean barbecue pork spare ribs that you've ever eaten. The ribs are marinated in an insanely delicious slightly sweet sauce and served on a sizzling platter of onions. They remind me of really great galbi, except they're larger and pork instead of beef. They are served with table cutlery that we don't see much in this country — a pair of scissors, for easy separation of the meat from the bone.
The other specialty of Ham Ji Park is Gamja Tang, a spicy Pork Neck Stew. The hot and flavorful broth of the stew is great all by itself, but with potatoes and braised meat which is falling off of cooked neck bones, this dish can't be beat. Of course, as with all Korean restaurants, there is complimentary Banchan; small side dishes such as kimchi and spicy marinated turnips. Cold Barley Tea is provided to wash it all down.
Ham Ji Park is located at 3407 W 6th Street, Los Angeles (in Koreatown).