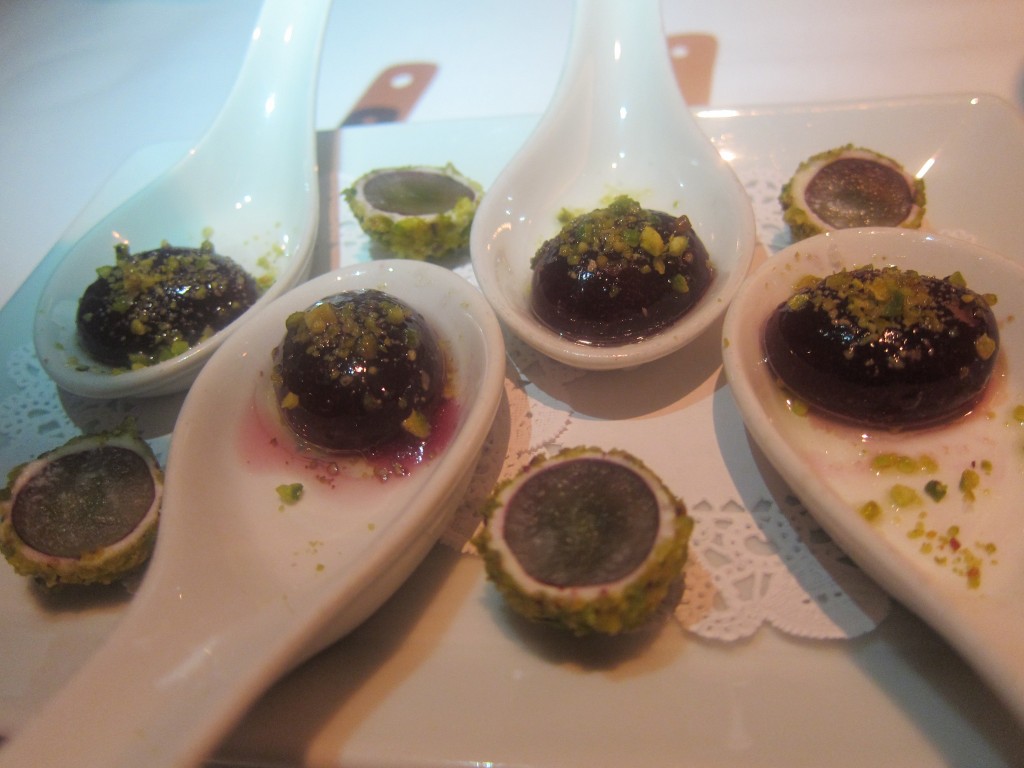 If you've read my Manifesto, you know I believe that Los Angeles is the most exciting food city in the world right now.  But with that said, there's one thing that's sorely lacking here.  There is a surprising dearth of fine dining restaurants in this city; places that offer very high end cuisine, a tasting menu, a sommelier, impeccable service and an elegant and romantic atmosphere. One of the few such places that we do have is Melisse. Helmed by master chef Josiah Citrin, Melisse serves gorgeous plates of contemporary French cuisine and offers a world-class wine list. The food is refined and innovative, and the offerings change nightly.
Dinner at Melisse is not just a meal, it's an experience, and one that typically lasts between 3 1/2 and 4 hours, especially if you get one of the lengthier tasting menus. One of Chef Citrin's signature dishes is "Egg Caviar," a cut eggshell with a layer of runny yolk at the bottom, a layer of lemon-chive creme fraiche in the middle and a pile of American Osetra caviar on top. When all mixed together, it is a spectacular taste sensation. Other dishes I love are the unusual Fennel Flan with Orange Gelee, Cashew Foam and Vanilla, the incredible Maine Lobster Bolognese with Fresh Capellini, Truffle Froth & Grated Black Truffle, and the perfectly cooked Filet of Beef and Braised Cheek with Potato Pave and Puree, Mustard Greens, Bearnaise and Red Wine Braising Jus. As you would expect, a meal at Melisse is not inexpensive. So for most of us, this is a special occasion restaurant; the perfect place to celebrate an important birthday, anniversary or job promotion, and live large for a few hours.
Melisse is located at 1104 Wilshire Blvd. in Santa Monica.