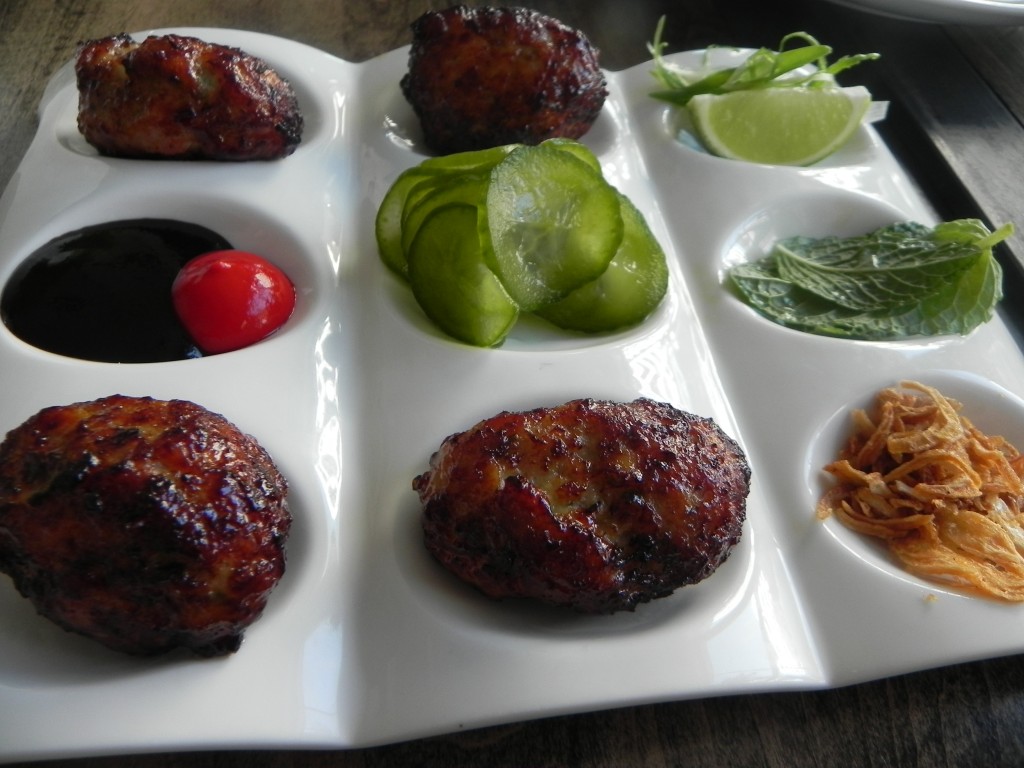 Writing a food blog has its perks. Recently I was invited to a dinner for bloggers hosted by Maker's Mark Bourbon at Red Medicine. Red Medicine serves upscale Vietnamese-inspired cuisine in a hip, modern setting in Beverly Hills. It opened a little over a year ago to controversy when they ousted and outed LA Times food critic Irene Virbila by not honoring her reservation, snapping a rare photo of her (she likes to dine incognito) and posting it online with a note about their disdain for her. I was pretty sure they weren't going to take my photo and I love bourbon (the Meyers Manhattan is the house cocktail at my home bar), so I accepted the invitation without hesitation.
The dinner consisted of a parade of specialty cocktails made with either Maker's Mark Bourbon or Maker's 46 (a delicious, spicier, sweeter and stronger bourbon that Maker's introduced a year and a half ago) and dishes from the Red Medicine menu paired with such drinks. Red Medicine is known for their tasty cocktails and the bourbon concoctions did not disappoint. My favorites were Red Medicine's version of a "Moscow Mule" made with Maker's Mark, lime and housemade grenadine and ginger beer and a warm holiday dessert cocktail made with Maker's 46, Echire butter (artisan French butter), sugar, Maldon salt, hot water and nutmeg, which is a perfect drink for the cold nights we've had of late.
The paired dishes were equally enjoyable and included a Pork Rillette (with crispy chicken skin, lychee, clove, pistachio and spicy herbs), Brussels Sprouts (with caramelized shallots, fish sauce and vermouth), and Imperial Wagyu Beef Brisket (braised for 36 hours with palm sugar, fish sauce and Maker's Mark). The food at Red Medicine is not traditional Vietnamese food in any way, shape or form, but rather modern and creative interpretations of Vietnamese classics. The highlight of the meal was a reworking of a traditional Vietnamese "congee"; an Heirloom Rice Porridge with egg yolk, toasted hazelnuts, ginseng and Echire butter. It was buttery, creamy, nutty and and out of this world! The meal concluded with a beautiful and unusual dessert called "Bitter Chocolate" with sweet soy sauce, oats, parsnip, brown butter and soy milk sorbet. It was the perfect ending to an extraordinary meal; one that I am eager to repeat.
Red Medicine is located at 8400 Wilshire Blvd. in Beverly Hills.