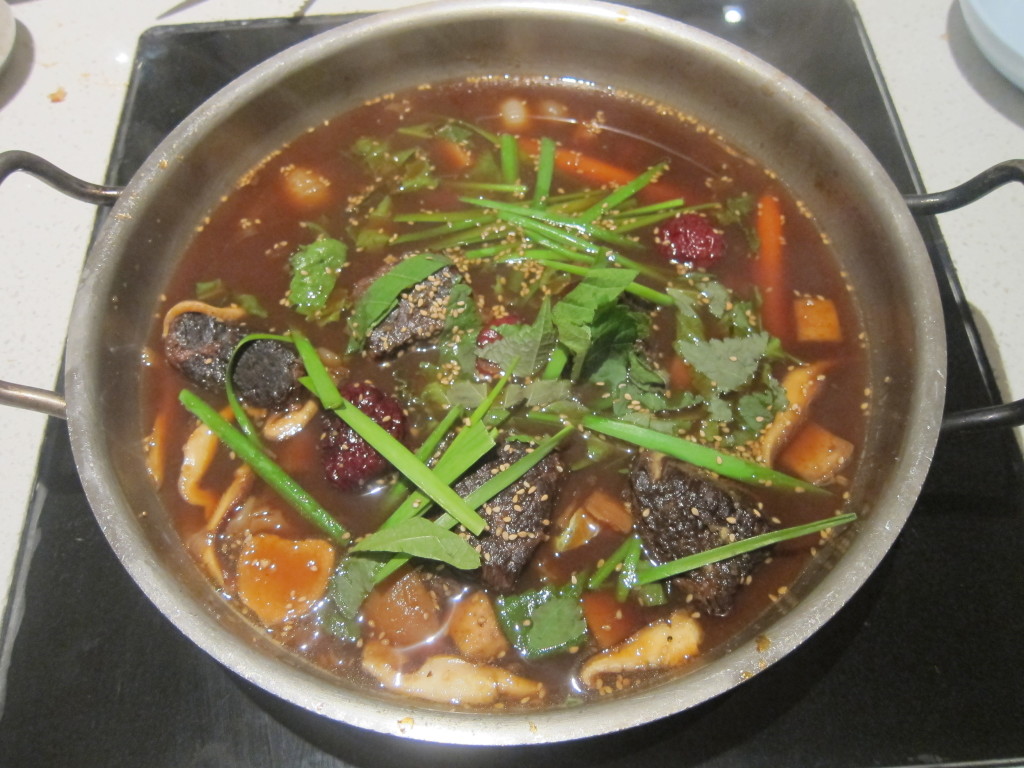 It was sad to hear about the death this week of Casey Kasem, the iconic voice of "American Top 40" and, more importantly, Shaggy, the slouched hippie with a perpetual case of the munchies on "Scooby Doo." If Kasem's Shaggy was real and living in LA today, he would probably be hanging out at Pot, the newest restaurant from LA's most popular chef, Roy Choi.
Located in the Line Hotel, LA's new hipper-than-hip hotspot in Koreatown, Pot is the coolest, most happening dining scene in the city. The cuisine is Korean comfort food, which feels familiar but, at the same time, transcendent due to Chef Choi's considerable talent and creativity. The restaurant's name refers to hot pots, which are the specialty of the house and are served family-style on built-in table burners. But there are many other awesome offerings on the menu, which is in the form of a newspaper with an elderly woman smoking a giant doobie on the cover.
I recommend starting with a cocktail. Both the Kimchi Soju and the Curry Soju are unique, spicy and surprisingly good. The crispy-on-the-bottom Kimchi Fried Rice is an absolute must-have, as are the BBQ Spicy Pork and BBQ Spot Prawns. As for the hot pots, my favorite is the "Shorty" (pictured above), which has Braised Galbi, Chestnuts, Dates, Taro, Carrots, Turnips, Scallion and Sesame, although Shaggy would probably go for the "Boot Knocker" with Tofu, Instant Ramen, Spam, Corned Beef Hash, Spicy Pork Sausage, Rice Cakes, Fish Cakes and Chili Paste, especially after a day of solving mysteries and unmasking villains masquerading as ghosts and zombies.
Pot is located at 3515 Wilshire Blvd, Los Angeles (in Koreatown).