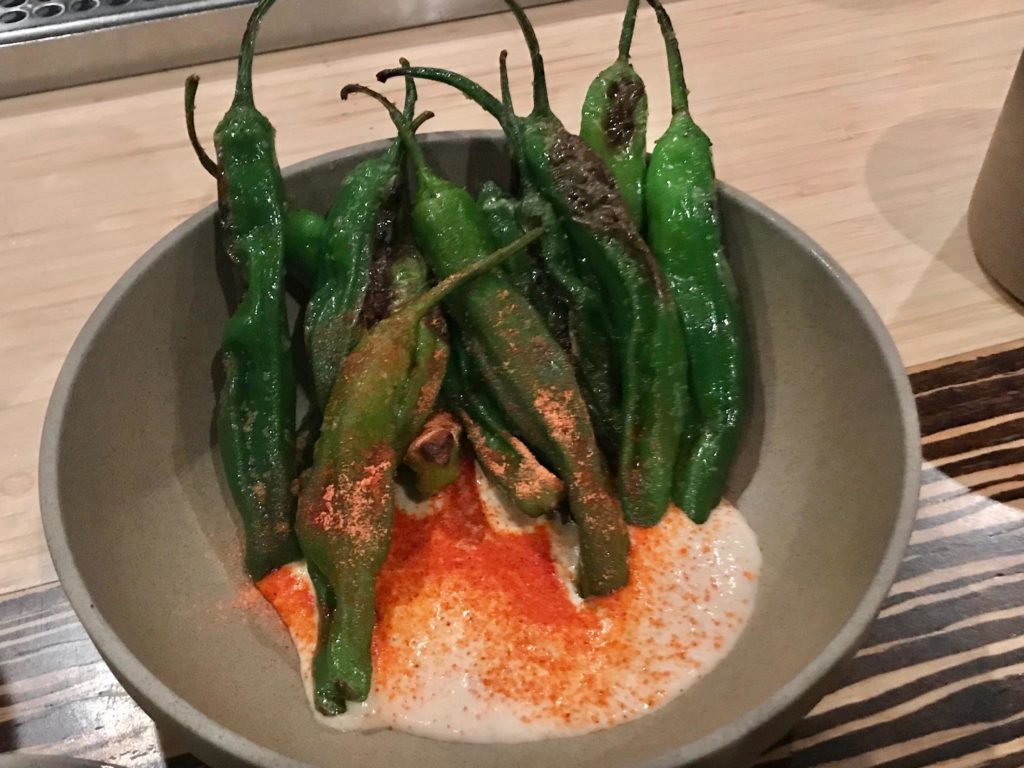 If Here's Looking at You (HLAY), the new small plate hotspot in K-town, was a person, I'd want us to be best friends. HLAY collects old books and is a fan of classic films; in addition to its Casablanca-inspired name, its yummy cocktails are called things like "Cutting Room Floor," "Femme Fatale" and "Dickensian Villian." Gregarious, creative and quirky, HLAY is a blast to be around.
Most importantly, HLAY knows a thing or two about amazing eats. HLAY'S Beef Tartare with Red Chili, Ramps, Yolk and Turnip is raw awesomeness. Its Momotaro Tomato Salad with Bagna Cauda, Lap Xuong Sausage and Creme Fraiche is a playful and incredibly delicious take on a BLT. And its Pork Belly with Vadouvan, Pistau and Dates is fatty and fabulous. Yep, HLAY and I are going to be seeing a lot of each other.
Here's Looking at You is located at 3901 W. 6th St., Los Angeles (in Koreatown).