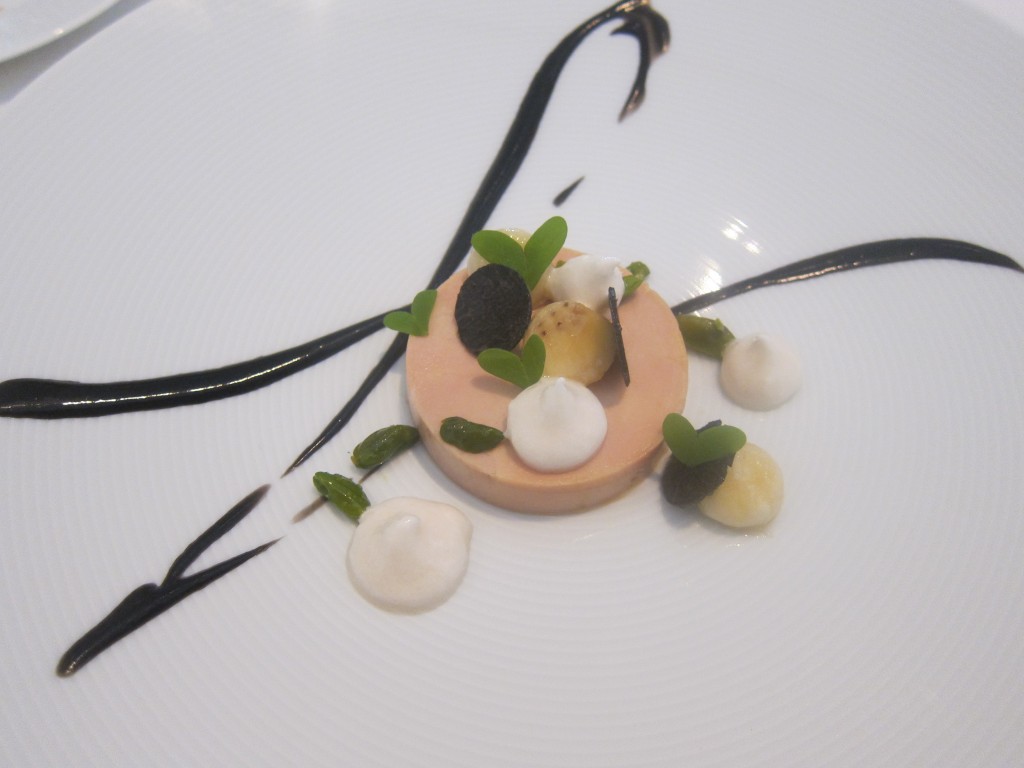 The French Laundry had been at the top of my bucket list for many years. So when I recently had the opportunity to dine there with my twin daughters, I jumped on it. Owned by Chef Thomas Keller for the past 18 years, the restaurant is located in Yountville in Napa County, California and is housed in a century-old stone building that was once a French steam laundry. For both lunch and dinner, The French Laundry offers only a fixed price tasting menu (with a vegetarian option), which changes daily. The restaurant and Keller have won basically every major culinary award in the country so, needless to say, reservations are incredibly difficult to obtain.
Having heard about The French Laundry for so many years, I wondered whether it would ultimately disappoint. But it more than lived up to the hype. It was magical and extraordinary; the best dining experience I have ever had in this country and one of the two best I've had ever had in the world. Our lunch lasted four and a half hours and consisted of 14 small courses, each a beautiful work of art and a complex, creative and incredibly delicious dish. Everything was simply the best. The "Foie Gras Au Torchon" was served with a trio of exotic salts including a 40 million year old pink Jurassic salt from a copper mine in Montana. The beef course featured a special cut and blend of Wagyu and Black Angus sold only to The French Laundry. One of the butter options for our bread had been flown in from a farm in Vermont where it was made specially for the restaurant. The meal was full of surprises not listed on the menu such an incredible risotto, upon which our waiter shaved an insane amount of black truffles.
The service was equally excellent; the best I have ever experienced and not pretentious or overly formal. Each course was served with plate covers that were removed simultaneously for the whole table, followed by a presentation by the table captain of such course in wonderful detail. After our lunch, we were treated to a tour of the restaurant's kitchen and took a walk through The French Laundry's beautiful garden, where many of the restaurant's vegetables and herbs are grown.
Such greatness does not come cheap. Both lunch and dinner at The French Laundry cost $270 per person including tip, but excluding tax, wine, supplements like foie gras and caviar, and additional tip (which you no doubt will want to leave for such incredible service). Yes, it's one expensive meal, but you really shouldn't think of it as just a meal. What you're paying for is an experience of a lifetime. The one drawback of our lunch: by exposing my daughters to The French Laundry at such a young age, I think I have ruined them for all other fine dining experiences. Nothing can compare.
The French Laundry is located at 6640 Washington St., Yountville, California. If you enjoy Consuming LA, please subscribe, like me on Facebook and/or follow me on Twitter at the top right of this page. And please forward to your friends!