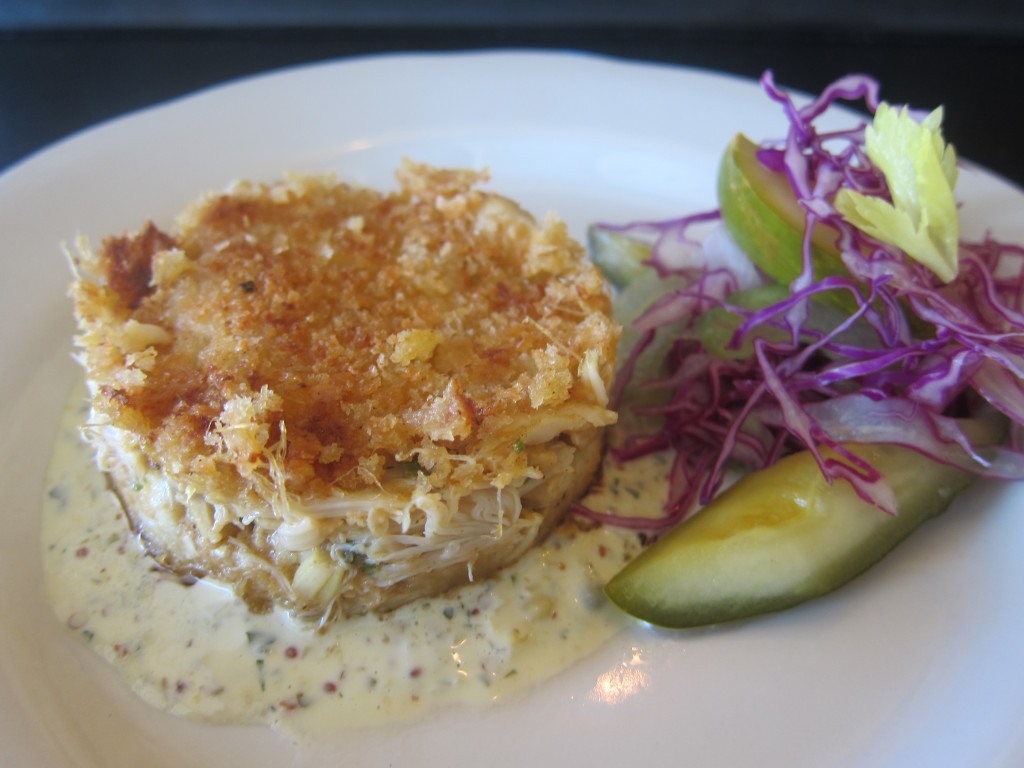 If there was a Justice League for LA's top chefs, David LeFevre would be included as "South Bay Man" or perhaps would just be known as "The Beachcomber." He would travel on a turbo-charged beach cruiser, his flapping cape adorned with an "MB" shield and his utility belt replete with oyster knife and spatula. His superpower would remain the same: bringing kick ass cuisine to the impoverished palates of bronzed surfer dudes and beautiful volleyball babes in Manhattan Beach.
After opening the South Bay's first great restaurant, MB Post, a couple years ago, LeFevre has now brought a second excellent eatery to the Beach Cities. Fishing with Dynamite is a tiny but bustling Eastern Seaboard-style oyster bar and seafood house located just a stone's throw from the Manhattan Beach Pier. It's a fun place to enjoy a cocktail such as the "Original Gangster" (Boulevardier with White Dog Whiskey, Aperol, Vya Sweet & Grapefruit) or the "Branding Iron" (Beer Flip with Oro Acholado Pisco, Egg, Vanilla, Nutmeg & Witte Bier), while slurping down Mattaki Oysters or indulging in some Peruvian Scallops or Little Neck Clams. The menu also features an array of delicious seafood concoctions such as Black Miso Cod, Maryland Blue Crab Cake (pictured above) and a truly spectacular Spicy Albacore Tuna Tartare. For those concerned with sustainable fishing practices, don't get bent out of shape over the restaurant's playful name. There is no actual dynamite fishing with regard to the seafood served by LeFevre; superheroes don't condone that sort of thing.
Fishing with Dynamite is located at 1148 Manhattan Ave., Manhattan Beach. Reservations are taken for only a couple tables; everything else, including seats at the raw bar and cocktail bar, is for walk-ins.