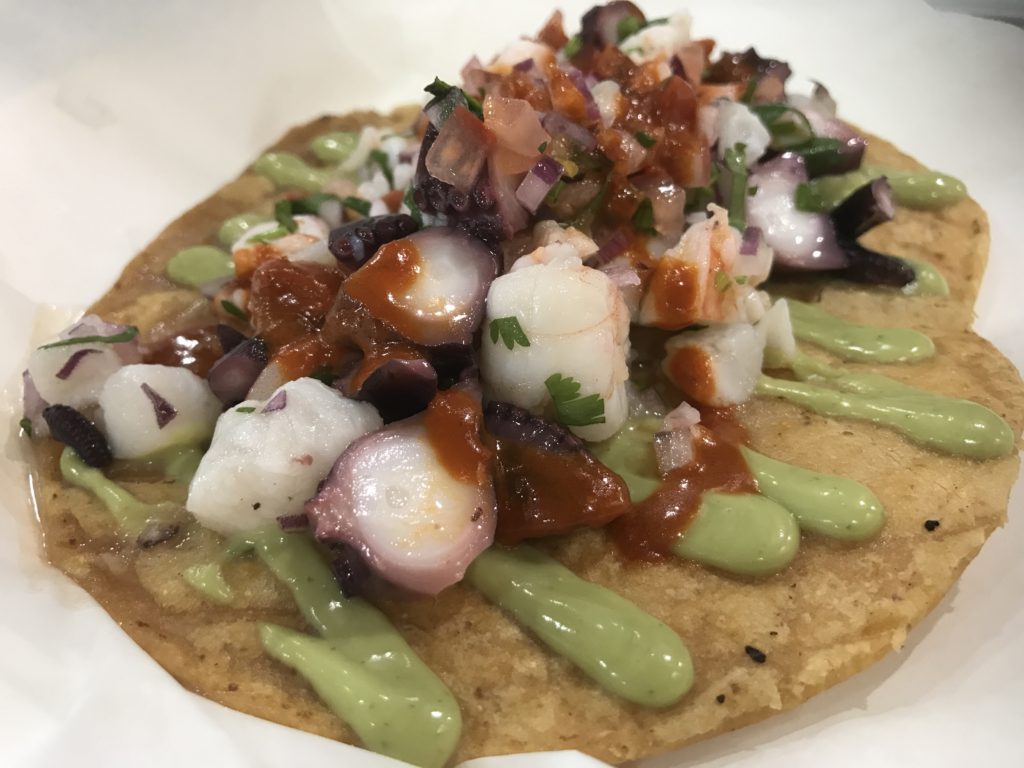 Some of my favorite Mexican food in Los Angeles comes from a stall in a hidden food court/marketplace called the Mercado la Paloma in South LA, a few blocks from USC. The stall is Chichen Itza and it serves amazing and unusual specialities from the Yucatán region of Mexico including a mind-blowing Queso Relleno. Now the chef of Chichen Itza, Gilberto Cetina Jr., has opened up a second stall in the Mercado la Paloma which specializes in Yucatán seafood dishes. The new creation is called Holbox and it does not disappoint.
The Ceviche Tostadas at Holbox with local wild-caught Red Rock Fish, Ocotopus and/or Shrimp are not to be missed. I also recommend the sweet and tangy Cocktel de Cameron (Shrimp Cocktail) and the Wood Grilled Fish Tacos. If you like your food spicy, make sure to try Chef Cetina's housemade salsas. My favorite is the smokey Chili de Arbol Guajillo. Muy delicioso!
Holbox is located in Mercado la Paloma at 3655 S. Grand Ave, Los Angeles (in South LA).