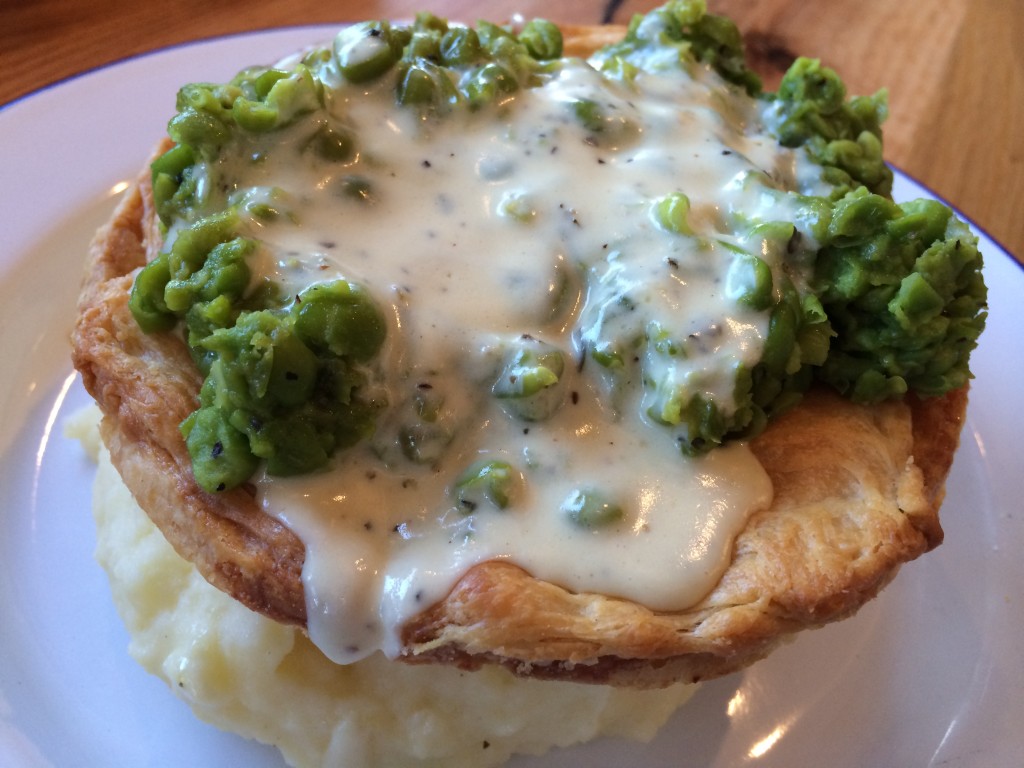 People Magazine just named Australian actor and superhero portrayer Chris Hemsworth "Sexiest Man Alive," but I'm more interested in another sexy Australian import. The hot and seductive meat pies at Aussie Pie Kitchen in Santa Monica are my latest obsession. Each has a buttery and flaky crust that melts in your mouth and encases a juicy and perfectly seasoned filling. My favorites are the Chicken + Tarragon, the Lamb + Rosemary, the Steak + Shiraz, and the unique "Surfer's Pie" with Green Curry Chicken and Coconut Milk.
For the full experience, I recommend ordering a "Tiger Stack." The pie of your choice will be perched on a pile of Garlic Mashed Yukon Gold Potatoes and topped with a scoop of bacon-laced Mushy Minty Peas and a ladleful of Creamy Thyme Gravy. This decadent concoction is best enjoyed with a sweet and spicy Bundaberg Ginger Beer and followed by one of Aussie Pie Kitchen's high-end coffee drinks. Their "Flat White," an Australian specialty which is similar to a Latte, but stronger, is not only delicious but will keep you awake after carbo-loading with the pies and mashed potatoes.
Aussie Pie Kitchen is located at 2510 Main Street in Santa Monica.